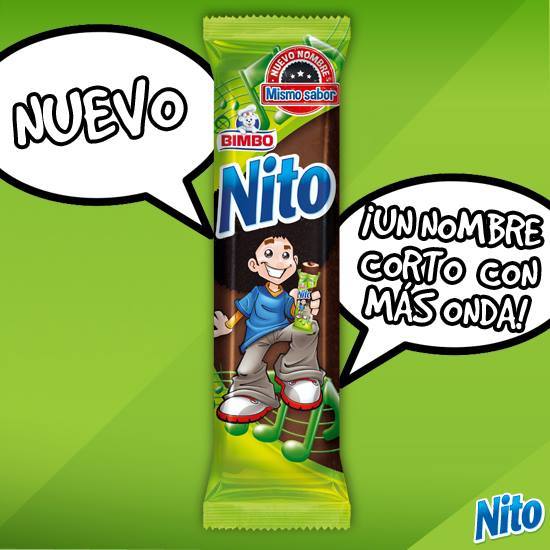 The mega Mexican food conglomerate, Grupo Bimbo, has changed the name of one of its most popular snack cakes: Negrito is now known as Nito. The new name is short (corto) and more hip (mas onda) the company explains on its Facebook page (photo, right.)
PlanoInformativo.com has the story (via Google Translate):
One of the most legendary sons was renamed Grupo Bimbo on 18 November. From that day, the 2 million 200 thousand outlets where its products are distributed throughout the world, began to fill the shelves of a cupcake named 'Nito'. Yes, that Negrito Bimbo, in a kind of mutation has been renamed.

The Mexican firm that in 2012 had net sales by 13 billion $ 149 million to the development of more than 10 000 products, on November 5 launched a social media campaign most peculiar.
Nito may be mas onda, but we'll never see commercials like these again:
BIMBO UPDATE:  Snack food giant intros Twinkie-like Blonde Bimbo. "Mexicans love Blonde Bimbos," said a spokesperson.
PREVIOUSLY ON CASUAL MEXICAN RACISM: