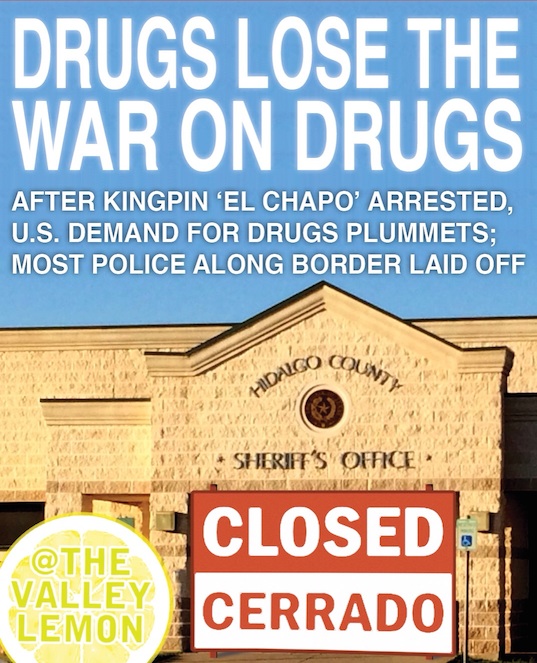 (PNS reporting from McALLEN, TX) Police departments throughout the Rio Grande Valley delivered pink slips en masse this week following news that Joaquín "El Chapo" Guzmán had been captured by Mexican authorities in the resort town of Mazatlan.
"It's kind of a mixed bag for us," Hidalgo County Sheriff Lupe Treviño said. "On the one hand, illegal drugs are now utterly and completely vanquished from our streets. On the other, (Hidalgo County) Commissioners Court has already cut our budget for next year by 90 percent."
Treviño, who was reached while fishing in the Gulf of Mexico, responded to Guzmán's capture like many of his counterparts at all levels of law enforcement nationwide: by quietly folding his office's entire narcotics unit and slashing the rest of the criminal investigations division from a staff of hundreds down to five full-time deputies.
Mas…Breaking: Drugs disappear from Texas after El Chapo's arrest