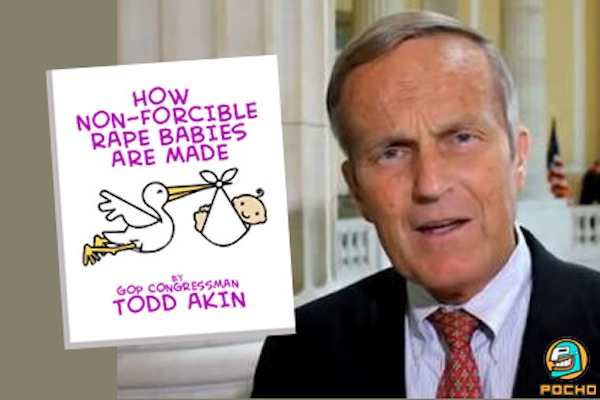 (PNS reporting from MISSOURI) Rep. (and Senatorial hopeful) Todd Akin (R-MO) intends to write and publish a children's book that explains to kids how babies are made, according to his staff.
The colorful How Non-Forcible Rape Babies Are Made explains Akin's understanding of how the human reproductive system works in clear, simple language and bright illustrations especially written for Tea Party Republican voters who approve of his recent comments on rape and pregnancy.
The touchy subject is elucidated in loving and religious detail:
When a rapist loves a mommy, Jesus reaches down from heaven and touches the mommy's tummy and the miracle of life is created. The end.