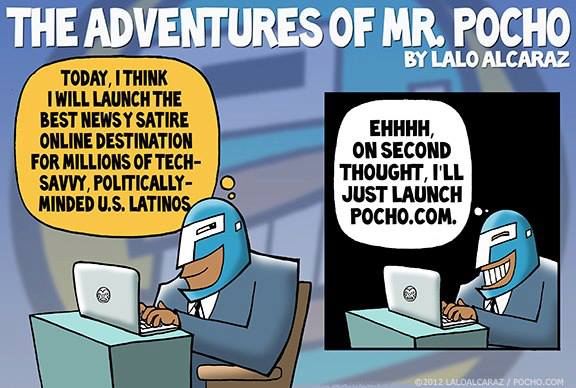 Hi Lalo and Amazing Staff!!
Thanks for the awesome funnies..unfortuneatly..some of the subject matter is sooo sad..it just breaks my heart (like that video "who's gonna build that wall")..i live in Az. the most racist state of the union..i was born in ELA..lived in Calif. for 63 years..came here 12 years ago..helped with the 2006 "La Marcha" in Phoenix..fighting 1070 etc..I been political since I personally saw JFK at ELA Jr.College in 1960..with Frank Sinatra!!..(I got bit by the political Bug right then and there) For your info..i just need to tell you how i got to see them!!!
Mas…Letter to Los Editors: Encourage your readers to VOTE VOTE VOTE!!