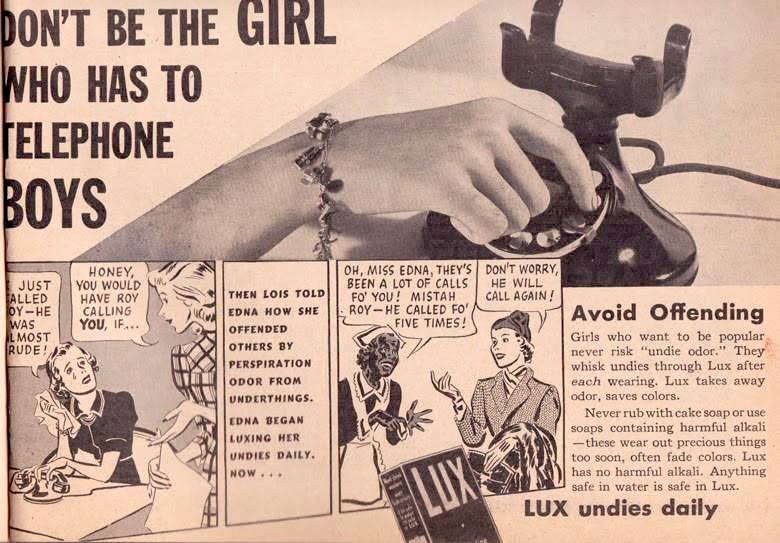 Avoid Offending. Girls who want to be popular never risk "undie odor" – they whisk undies through Lux after each wearing. Click on image to enlarge. [#TBT image via the Kitsch Bitsch. Thanks!]
Can you donate $20 or $50 so we can make more ñews y satire?
MR. POCHO SAYS ¡GRACIAS!
Editor's Note 2:51 PM PDT: One of our advertisers — Google Adsense — does not like this post, and that's why you see a lot of blank white space where ads should go.
Usually they send us an email saying something is in violation of their terms of service, and give us XX days to take it down. We have to submit to their censorship or else they'll ban all ads from our site, and the pitiful amount of money we make from ads will be gone.
Despite their pulling their ads, we haven't gotten their email yet, so we're keeping this image online for now.
Please enjoy (?) this vintage bit of racist and sexist advertising while you can, and share with friends (we've got buttons below) this #TBT Throwback Thursday.
If you can, donate some $$ so we don't need pinche Google ads.