Net Neutrality Showdown!
MARCO RUBIO vs MARK TANAKA
Mark Allan Takano (born December 10, 1960) is the United States Representative for California's 41st Congressional District. A Democrat, former Inland Empire school teacher Takano is the first openly gay person of color in Congress.
IN THAT CORNER:
Marco Antonio Rubio (born May 28, 1971) is the junior United States Senator from Florida, serving since January 2011. A member of the Republican Party, he previously served as Speaker of the Florida House of Representatives (2007–2009).
THE MATCH (as posted on Facebook)
Dear Mario:
I only break out the red pen on special occasions. So when I saw Marco Rubio's recent op-ed on Net Neutrality, you know I couldn't resist. It is intentionally misleading, poorly researched, and littered with errors.
Marco, please don't draft essays on your return flight from Iowa. See me in my office and I'll walk you through Net Neutrality.
Mark
CLICK TO ENLARGE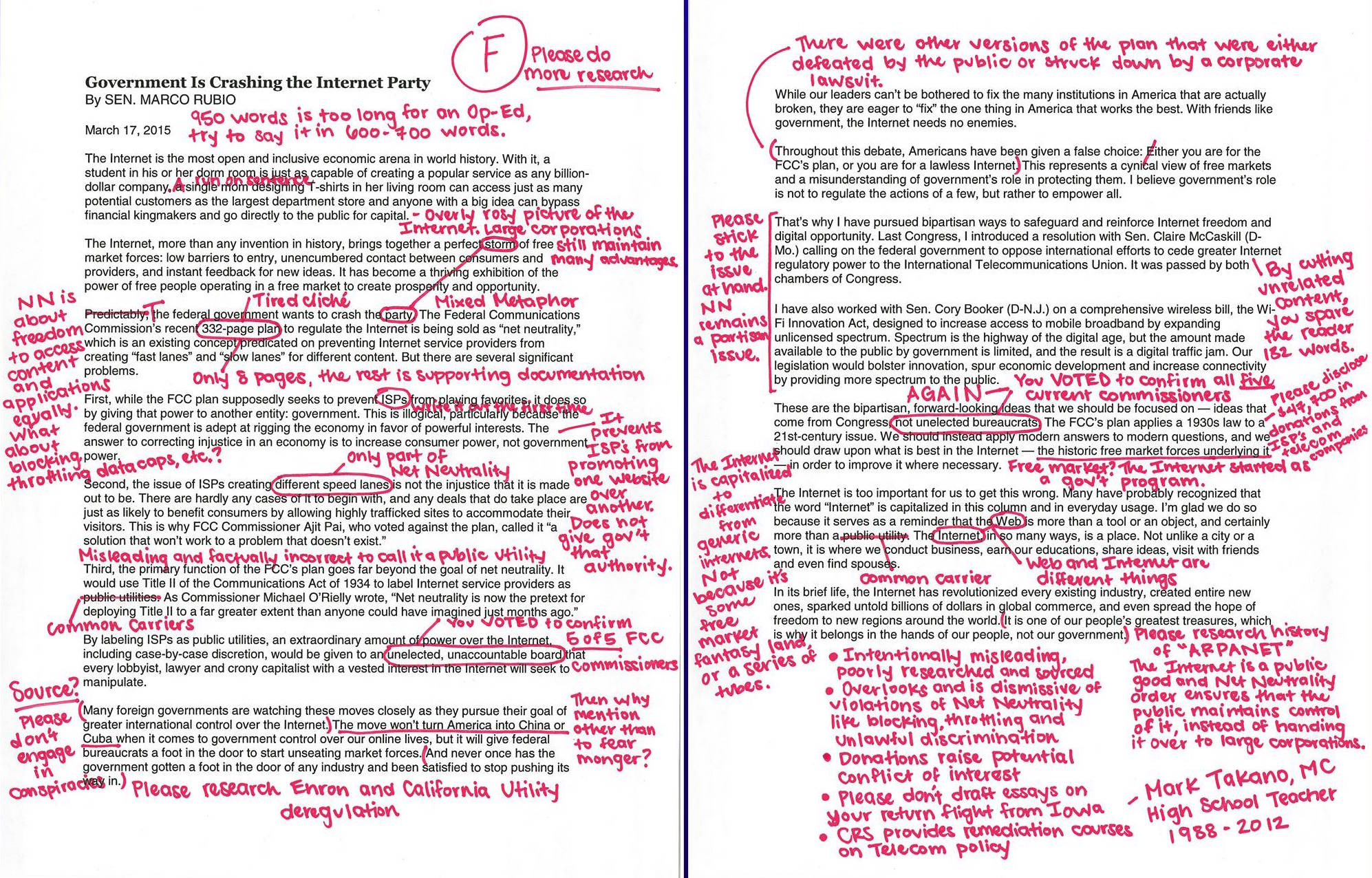 CLICK TO ENLARGE
PREVIOUSLY ON MARCO RUBIO: