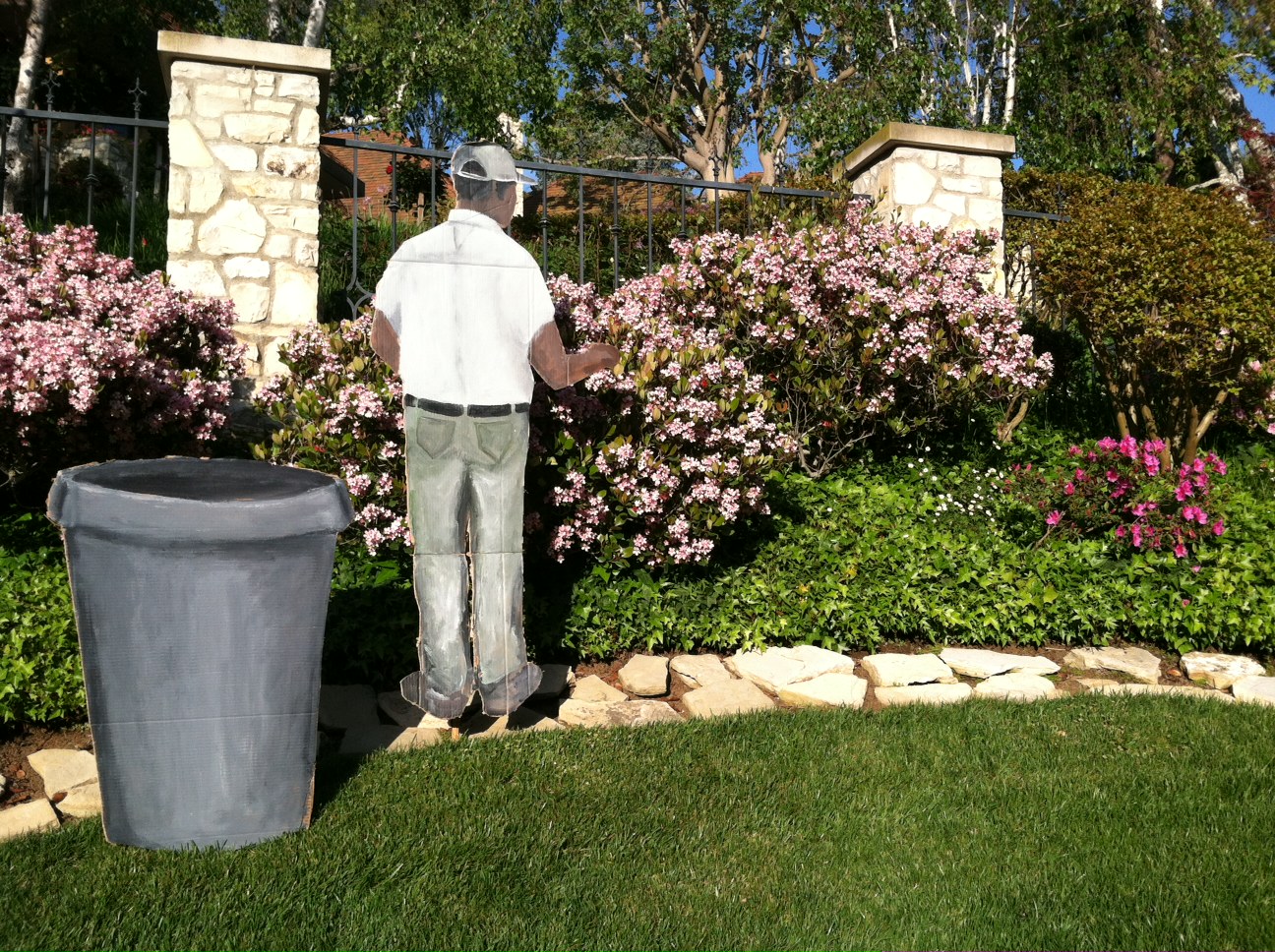 Installation artist Ramiro Gomez — who makes invisible immigrant laborers visible by installing cardboard cutout painted figures around Los Angeles neighborhoods — emailed Tuesday evening:
My newest piece is in front of a home in Bel-Air. I drove around for a while looking for a place that felt right. At first I placed them in front of the Hotel Bel-Air (see below) but the sun was setting fast and it didn't feel right, so I continued driving down the street and found this house. As I approached this home on Strada Corta Rd. near the Bel-Air Country Club, I was immediately drawn to the colorful spring flowers, the sun shining at the right spot and my instinct was to place them here.

If you could mention that my UCLA Chicano Studies Research Center show "Luxury, Interrupted" closes April 8th I would really appreciate it.