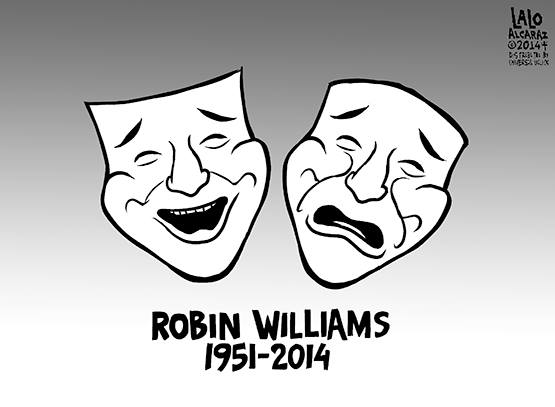 America's favorite funny man, Robin Williams, died on this day in 2014.
Mas…Na-nu na-nu! Shazbot? KO! We miss Robin Williams (toon, videos)

There will never be another actor and comedian like Robin Williams, and there will never be another Ramon, the animated, singing, dancing Mexican penguin Williams brought to life in Happy Feet. Williams, 63, was pronounced dead at his home by first responders today in Tiburon, north of San Francisco.