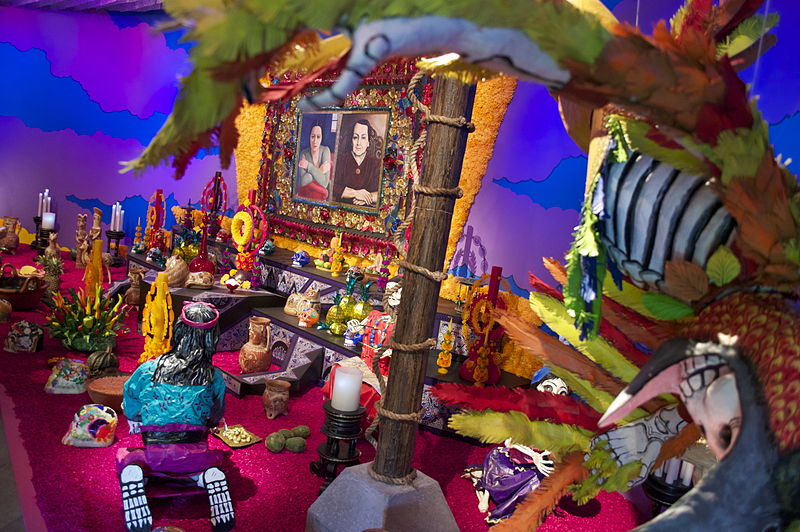 Hola! Is Tia Lencha here! I haf big news! I move to Los Angeles in the California! And I find a novio! Can ju believe?
Is a new life here. My novio and I met on the Google when I live in New Jork. Then he visit from Los Angeles and I visit from New Jork and now I live in Los Angeles. He make me micheladas and likes walking romatical to the taco trucks. Tia Lencha has little hearts in her eyes.
Okay, but I can't leave my pochos without some advice. One pocho ask me, how ju build an altar for Día de los Muertos? I tell ju how!
I make an altar for my old life with mijo's daddy in New Jork as a sample, okey?
We make Mijo's Daddy Day of the Dead altar:
Mas…Tia Lencha's Cocina: How I make mijo's daddy Day of the Dead altar