[Thanks, Scott and GoComics. Whatever you do, don't go to the PRICKLY CITY webpage and read the comments.]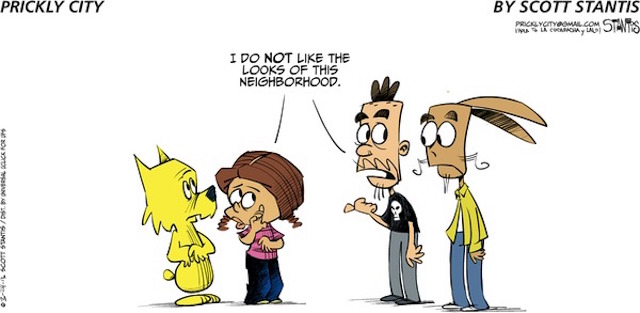 Chicago cartoon star Scott Stantis, creator of Prickly City, had changing demographics (and gentrification?) on his mind when he drew and wrote this two years ago:
For those of you who may not recognize the characters with Winslow and Carmen, they are from the comic strip La Cucaracha by my friend, Lalo Alcaraz.