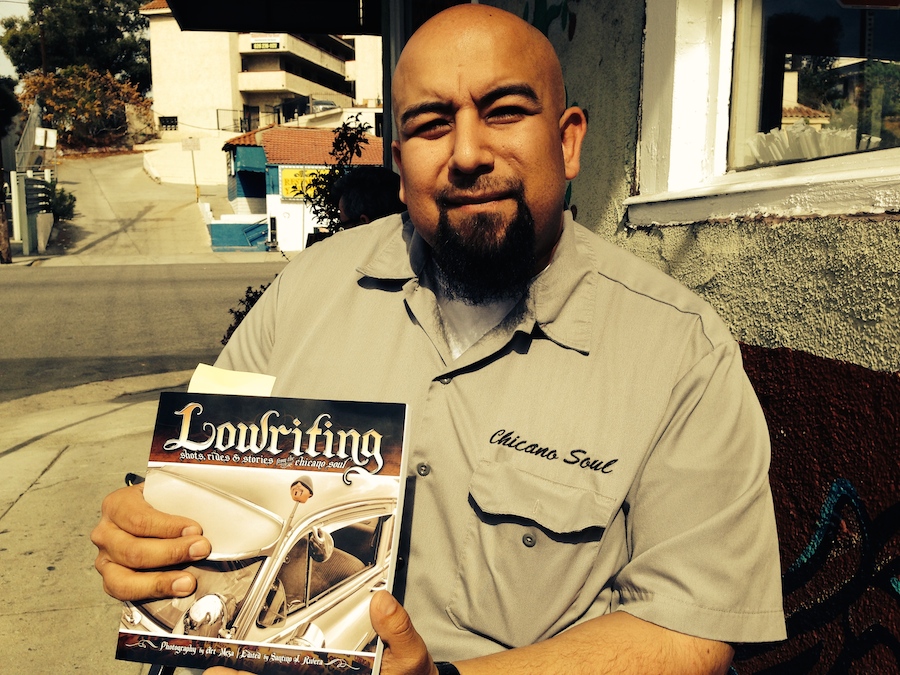 POCHO's favorite photographer — Art Meza AKA Chicano Soul — tells KCRW's Lisa Napoli about his first book, Lowriting. Lowrider culture, the Echo Park native says, reflects pride in your heritage and pride in your community.
Los Angeles Mayor Eric Garcetti likes his Art Meza photo of the iconic Sixth Street Bridge: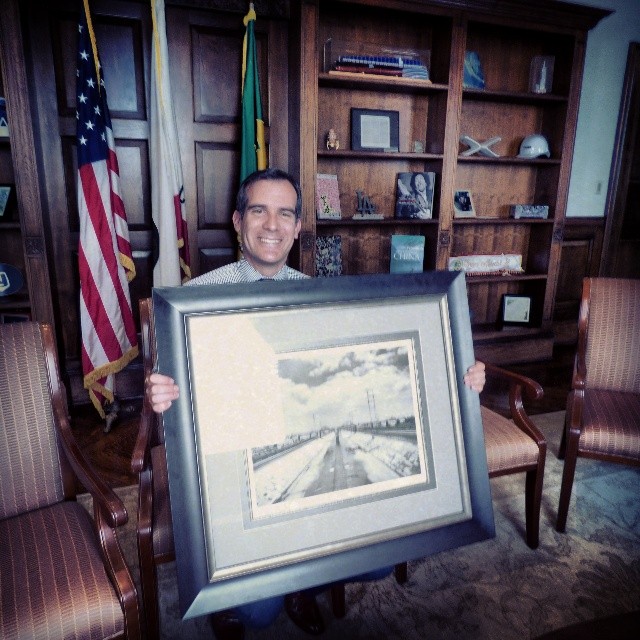 Photos courtesy KCRW.