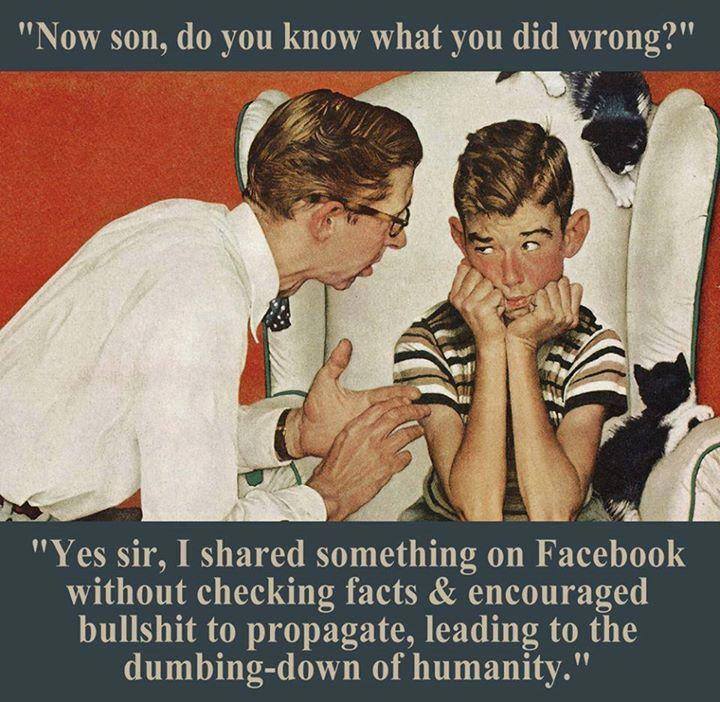 When the bullshit on Facebook becomes too much, a picture is worth 1000 words. Next time someone posts the worthless "Facebook Privacy Notice," or warns about the bull semen in energy drinks or that Obama's power-mad bureaucrats have outlawed sprinkles on ice cream cones, post this meme/image based on a painting by Norman Rockwell. Or look this shit up on Snopes.com. Or both.
Also, when you see this notice at the bottom of EVERY SINGLE STORY marked PNS here on POCHO, jeez, pay some attention:
Pocho Ñews Service PNS is a wholly-fictitious subsidiary of the Pocho Corporation, who is a person according to the Supreme Court.  Don't ask us, we just work here.