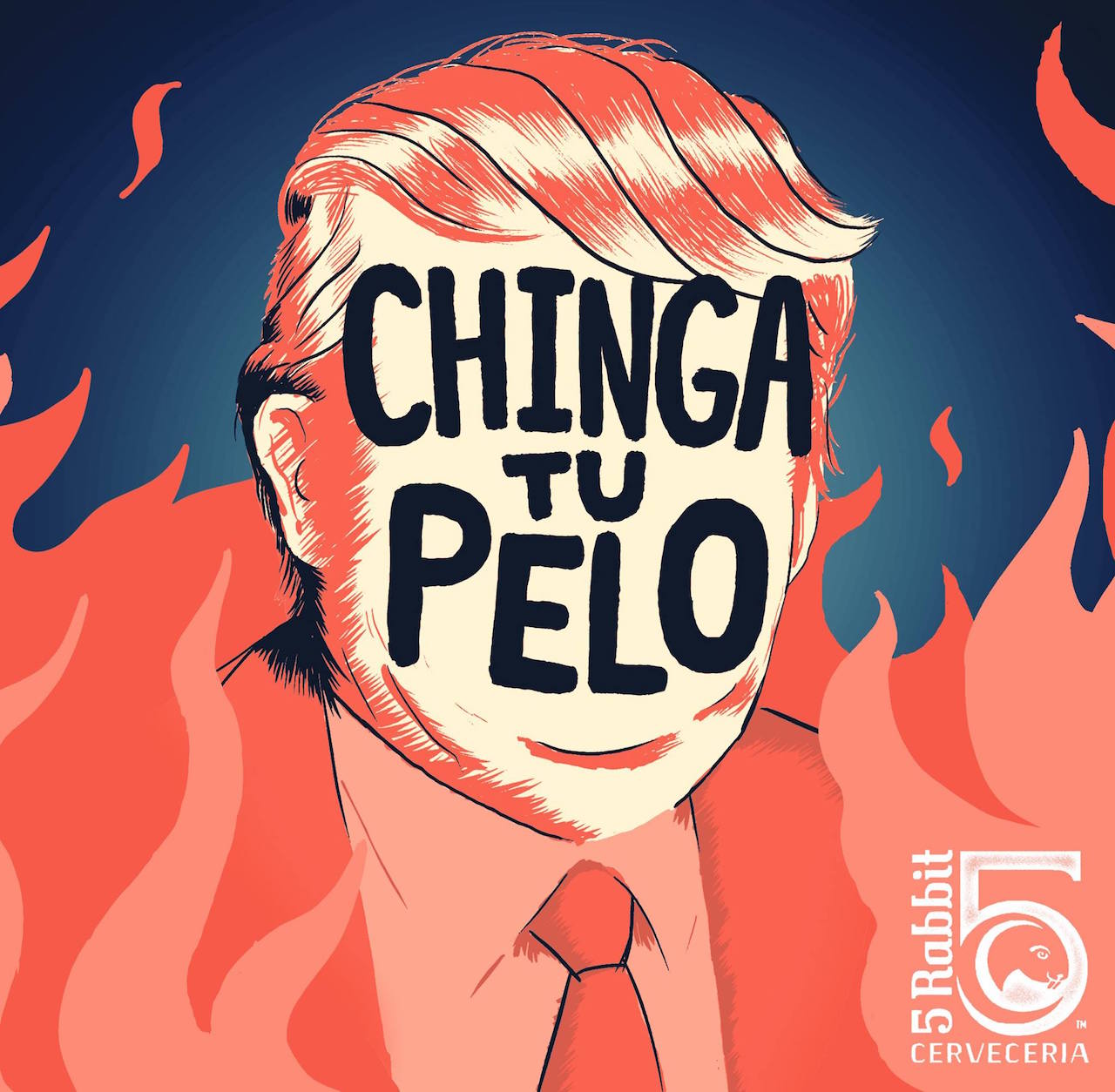 The anti-Trump forces in Chicago didn't just march last week — they drank a specially-brewed anti-Donald cerveza in protest too.
Mas…Chicago craft brewer greeted Trump with a special cerveza
Last week, when Chicago students organized to protest a Donald Trump campaign rally, some demonstrators carried big prints of this image, by Carlos Barbarena. Our Spanish isn't perfect, but apparently Carlos was making a point about the Donald and his hair.
PREVIOUSLY ON TRUMP IN CHICAGO: