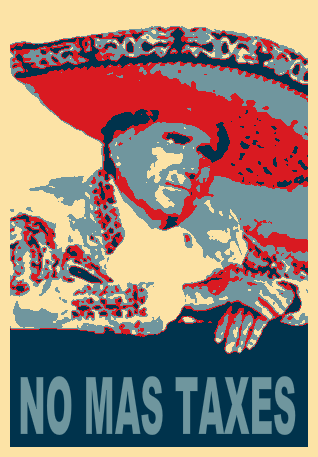 A version of Mexican Mitt Romney's RNC speech for tonight in Tampa has been leaked, and we have it mexclusively for you.

MEXICAN MITT ROMNEY RNC ESPEECH 8/30/12
------------
ENTER ON WHITE HORSE
(because Rafalca will trip)
(NOTE: If anyone throws peanuts, Chris Christie will not let those go to waste)
(REMEMBER to adjust sombrero, don't block the expensive background set)
AJUUUUUUA!
HELLO, TAMPAX!
No one has ever asked me for my birth certificate, because that's not what you ask rich white dudes.
Big shout out to Stripper Sarah Palin, see you at the afterparty tonight.
Thank you to all the espeakers, especially my vieja Annn Romney. She really loves you women. And she loves to Unzip The Mitt!
POLLO RYAN. Pinche Eddie Munster rules! The viejitas fear him, but he promises eternal life, just let him bite your Medicare.
CHRIS CRISPY IS THE ONLY HOMBRE I KNOW WHO DEEP FRIES HIS NAILS BEFORE HE CHEWS ON THEM.
Mas...Mexclusive: Draft of Mexican Mitt Romney's speech to RNC leaked