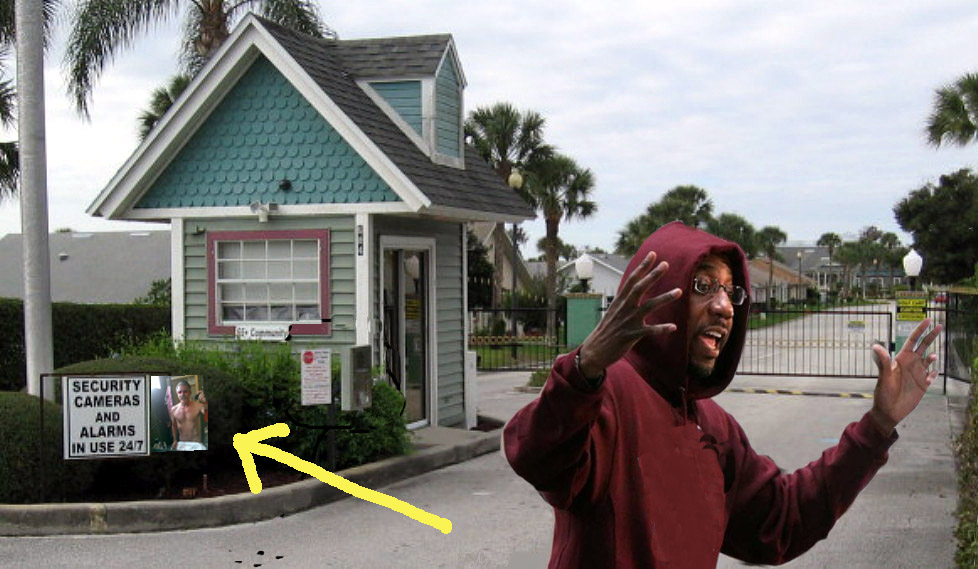 (PNS reporting from FLORIDA) Neighborhood Watch volunteers across the nation's gated communities are posting Twitter photos of Naked Geraldo to frighten off dangerous junk food-toting hoodie-wearing kids.
Award-winning journalist Geraldo Rivera, who proclaimed in his initial Tweet that "Seventy is the new Sexty," snapped the nude photo of himself in the bathroom in order to fight the rampant scourge of black teen crime.
In the wake of the child-killer George Zimmerman's acquittal in the homicide of Trayvon Martin, the support for crushing "Black On Sidewalk" crime has been boosted by law abiding citizens everywhere, and the Naked Geraldo photo has been a big help.
Mas…Scary Naked Geraldo photo slashes 'Walking While Black' crime