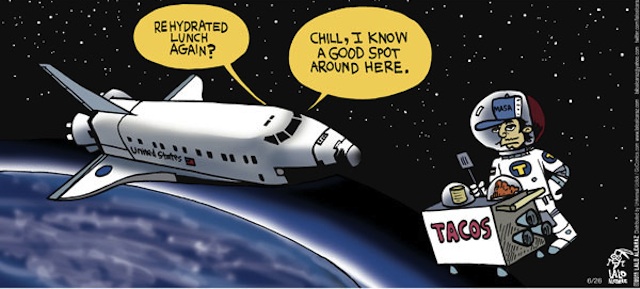 It is sometime in the near future.
Laws have been set in motion to protect the American Homeland. Your freedom and sanity are at stake. Oh, and your jobs.
I forgot about your jobs. And your beautifully domesticated wives and children. You pay your taxes, yet you feel one-upped. Lied to. I know. I have a mortgage and a timeshare I haven't paid in months. Meanwhile our lazy neighbors to the south consume our resources. But there's no need to fear. No longer do we have to sit in Victoria's Secret as our wives are gawked at by gang-banging border hoppers. No. Victoria is just beyond the horizon. And one man risks it all in his comfy radio studio located somewhere in the Arizona desert.
That man is Lance Liberty for 101.3 Honest Radio. Take it away, Lance…
Mas…Xican@ Space Odyssey: Lance Liberty reports for 101.3 Honest Radio