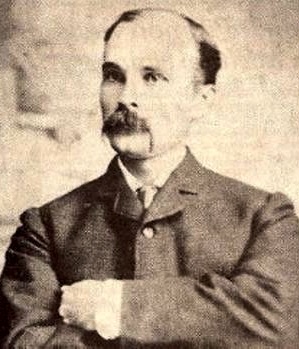 FINAL INSTALLMENT: They were ordinary people living ordinary lives, until one singular sensation of circumstance conspired with fate to make them UNSUNG HEROES OF HISPANIC HERITAGE MONTH.

Mrs. Mary Smith Richardson was not a happy camper, if they even had camps in Selma, AL in 1884. New husband Lundsford Richardson had an honors degree in Latin from Davidson College but didn't make enough to raise a family. After all, how many Latin-speakers lived in Alabama in the 19th Century, not to mention Latinos?
When Mary got pregnant while Lunsford was teaching at the Little River Academy, they knew things had to change quick.
With a loan from from Mary's brother, a physician, Lunsford started a small pharmacy in Selma.
Mas…Unsung Heroes of Hispanic Heritage Month: Lunsford Richardson