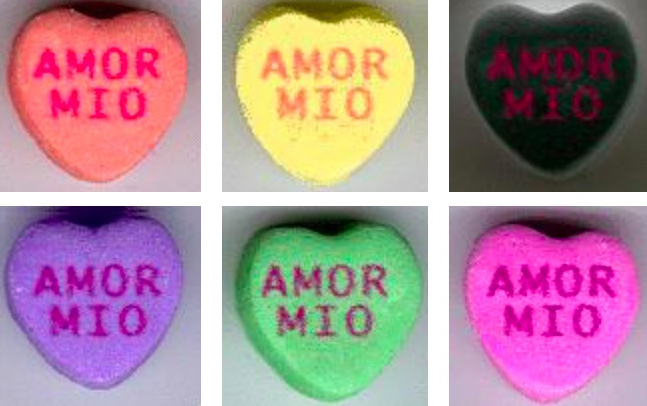 By Janie Isidoro
Yes, I'll admit it.
I have had six Coronas too many.
I'm at the moment where everything is hilarious and I love everyone. I hug random people and tell them how great life is. I hug my brother and tell him how much I love him and hate him for reading my diary when I was 15, baboso!
Cleaning up after Gema's wedding is so much easier now that I'm drunk. I keep seeing Hector out of the corner of my eye, watching me. We have been friends since we were in 2nd grade.
He comes over next to me grabbing the glass bottles of Coronas from the tables, "Let's get married."
I try and look over at him but my eyes are having the hardest time adjusting to his face, "Whatever! Hurry up and pick up the bottles I want to rap!"
He starts laughing and keeps grabbing the bottles, "¡Pues oralé, rap!"
Dammit if these Coronas haven't made me brave!
I put the pile of trash I have in my hands in his. I go to the stage where the banda is picking up the whole set up. I grab the mic and my brother picks his hands up asking what I'm doing. I swing my hand in the air as if I'm slapping him, "Shush!"
Hector is tying up the trash bag and laughing.
I grab the mic and screw it! I don't need the beat. I got this a capella.
"You see I am wonder mic and I came to say hello to the black the white the red and the brown the purple and yellow! I said a hip hop a hibbit a hip hip hop you don't stop a rock it out baby bubba to the boogie the bang bang the boogie to the boogie the beat!"
Bam!
I drop the mic, that's right that just happened. Hector starts whistling and clapping his hands. My brother and everyone else that's left is laughing hysterically.
I can't even feel my face that's how good the buzz is. I walk off the stage, barely I may add. I almost eat shit coming off the last stair. But I make it!
Hector passes by me, "My turn."
I start clapping and yelling, "Whoo! Come on buddy, you got this!"
He whispers something to one of the guys on the stage and then the guy starts playing the guitar. The beat sounds familiar.
Hector takes off his suit jacket and throws it at me. I can somehow handle my motor skills still and grab it in the air, but not before is slaps my face.
"If this world were mine I would place at your feet, all that I own you been so good to me. If this world were mine, I'd give you anything!"
Suddenly my heart is racing. Is it fear I feel? That's my favorite song, he knows it. He walks to the front of the stage, "Marry me? For with your love inside me, that would be all I need."
I sip my coffee he made me this morning. I lean against the counter watching him serve breakfast to our three babies that he can't get enough of. He looks over at me and gives me his smile that drives me crazy 18 years later.
❤ ❤ ❤ ❤ ❤ ❤ ❤ ❤