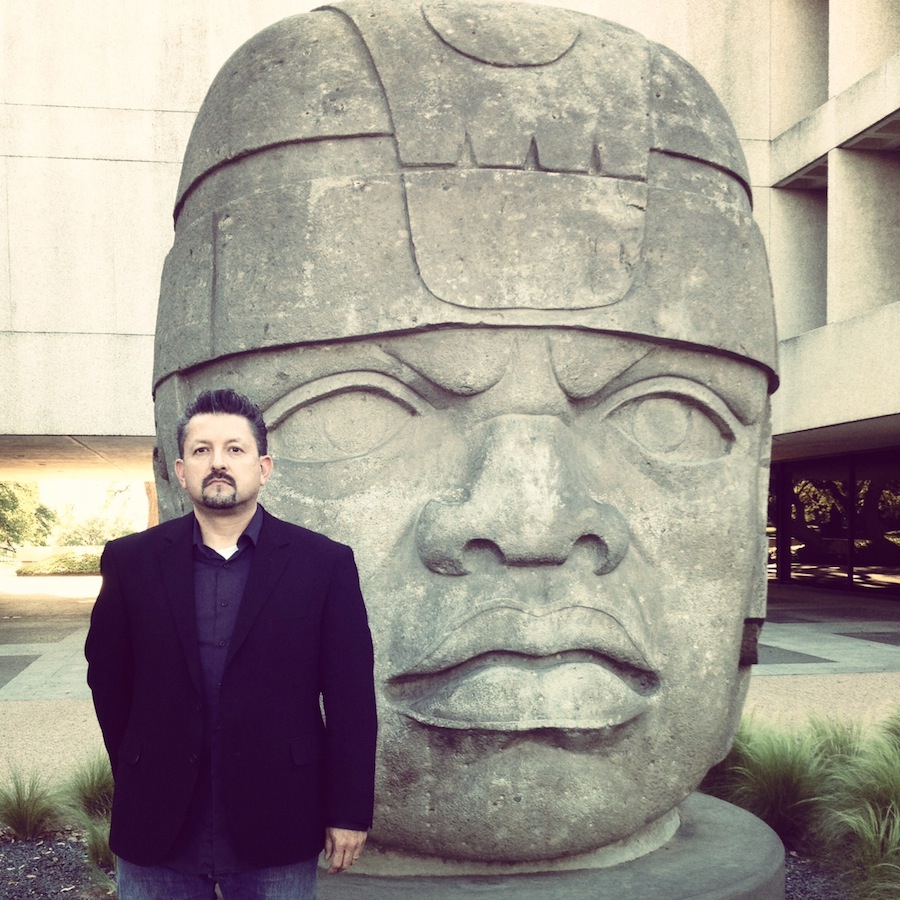 So I went to Austin, TX over the weekend (that's me on the left, standing next to a giant stone head replica of anti-Hispanic author Richard Rodriguez) to speak at the UT Austin Benson Latin American Collection.
Trusty iPhone in hand, I took these photos of my trip: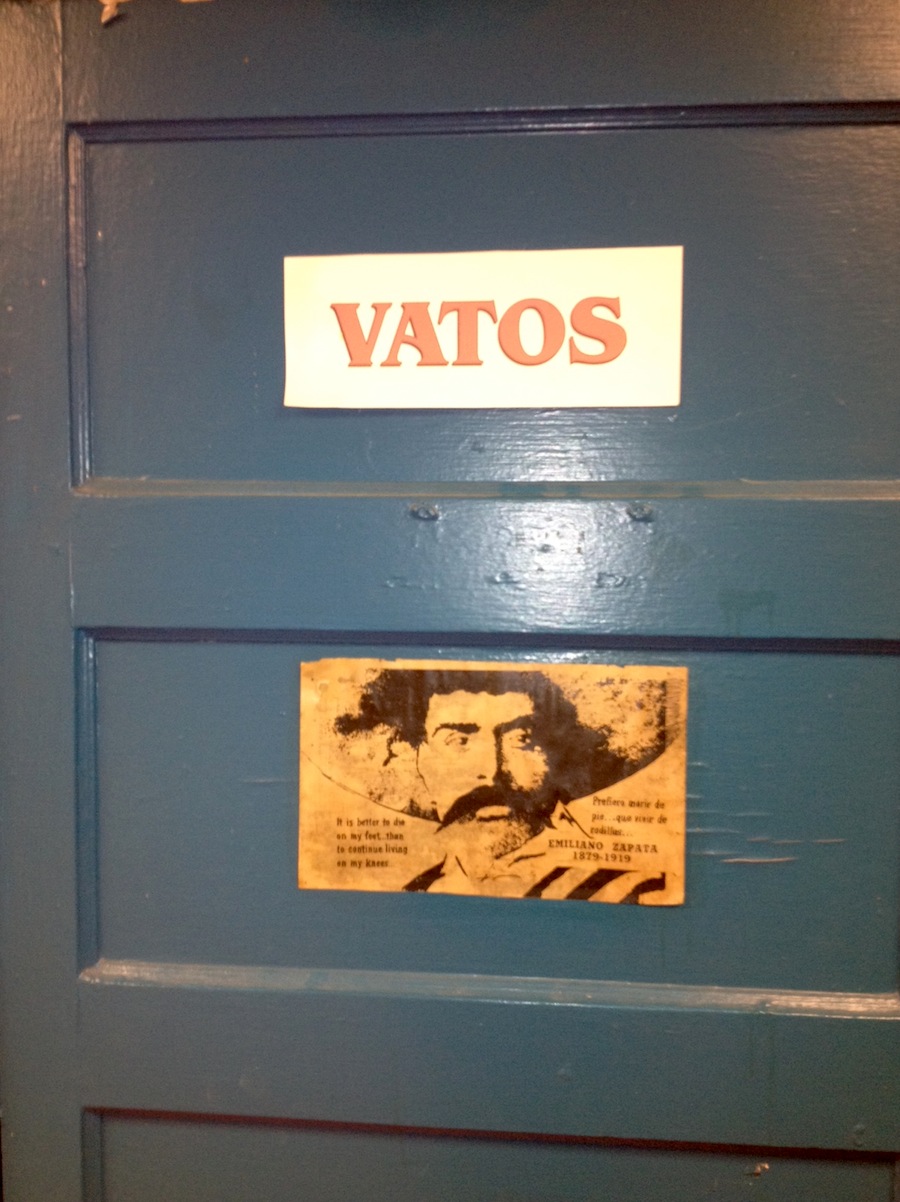 This mens room is typical of the Mexican history of Texas. If you don't espeak Spanish, you'll have to pee in your pantalones!
The Benson library which hosted my talk, had these ancient manuscripts on display, codexes which were published back in 2012 and beyond.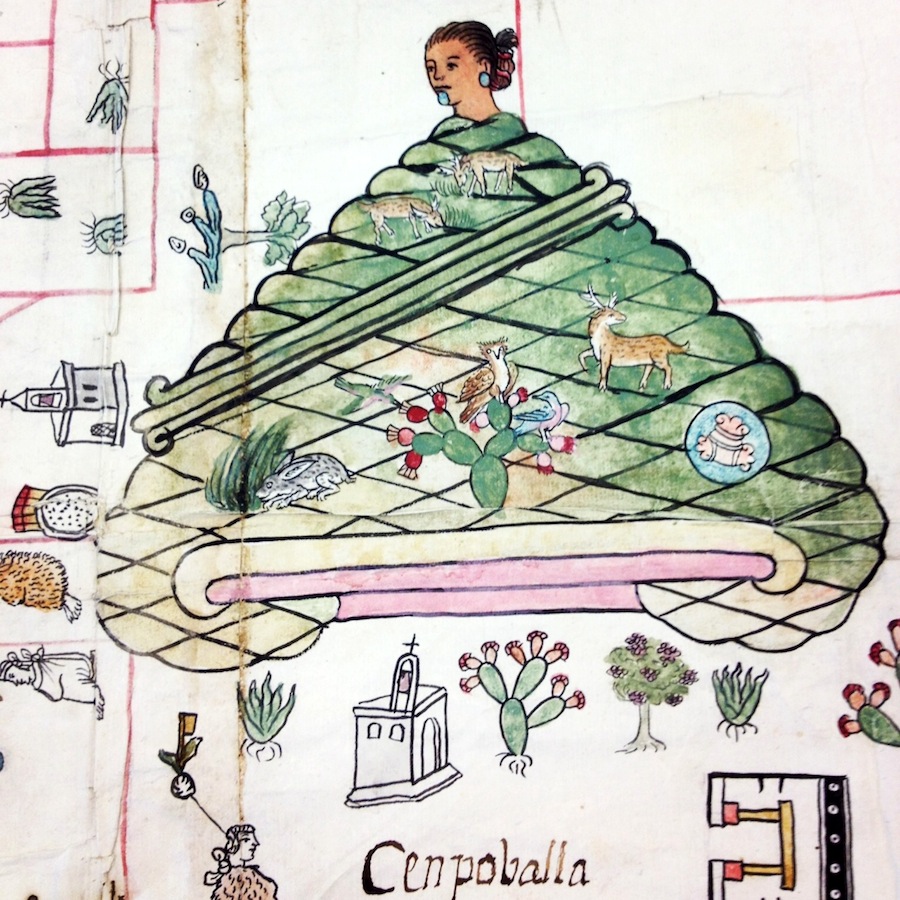 This is pretty cool! The library has many 16th Century documents, including this one from a "Relaciones Geograficas", basically Spaniard-commissioned maps designed to inform the gachupin overlords where all the good shit is, ie, "Where's that gold mine at, indio?"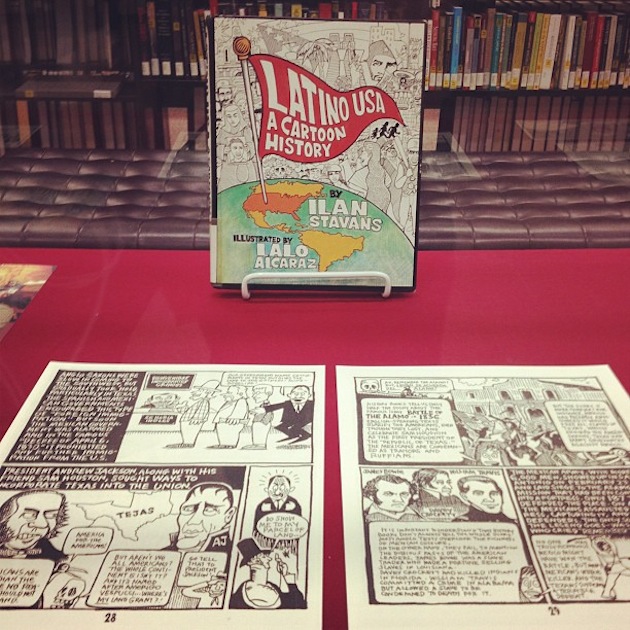 My book with Ilan Stavans was on display. I'm working on a new book with Stavans now, a cartoon history of the USA, to be published in 2014!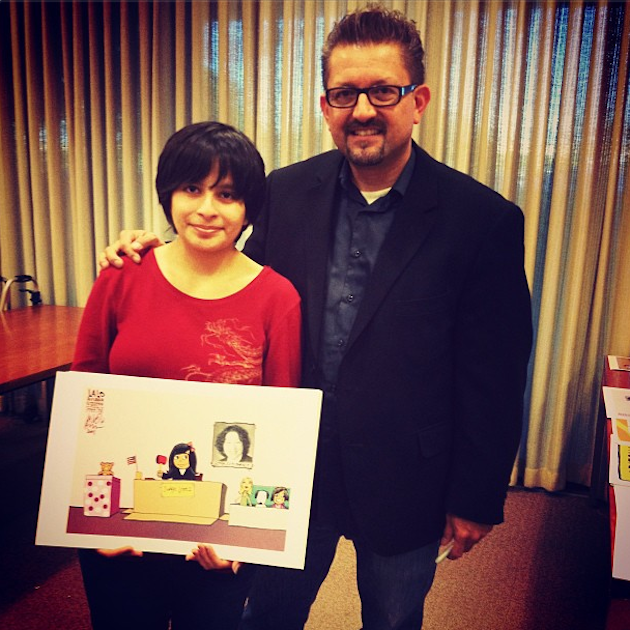 This is why I do it. Art student Maya holds her copy of my "Little Judge" Sotomayor print, and hopes to go to art school soon and become a kick ass artista! Austin was awesome, although I apparently completely missed the SXSW Chicano Cartoonist Convention. Or I was the only attendee. OK, you can go back to messing with Texas, I have left the building!