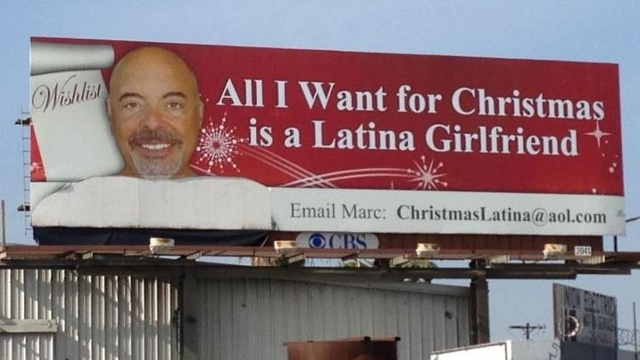 Gawker reports:
San Diego real estate mogul Marc Paskin is looking for love in a very unusual place: A highway billboard overlooking the 28th Street exit of the I-5 freeway. "All I Want for Christmas is a Latina Girlfriend," reads the giant personal ad that includes an AOL email address for interested "Christmas Latinas."
This wasn't the first billboard concept Paskin considered. Here are the Pocho Ocho billboards he rejected:
8.
7.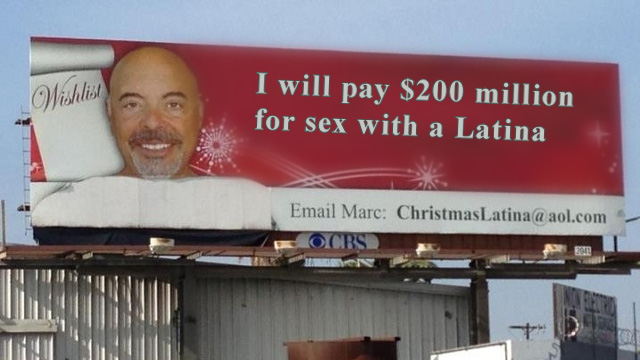 6.
5.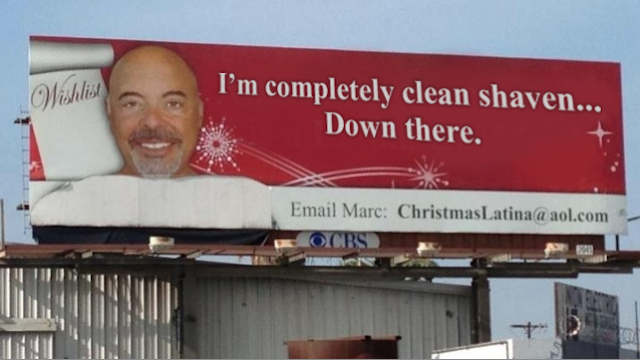 4.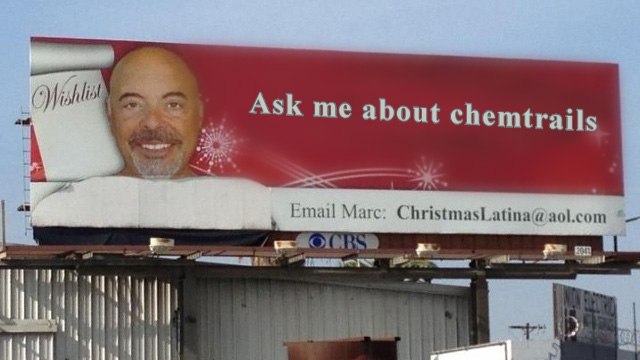 3.
2.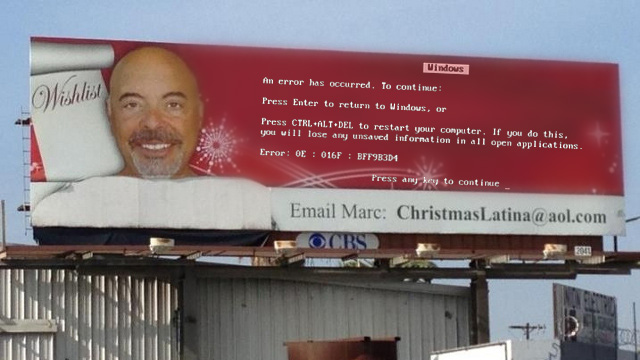 And the numero uno rejected Marc Paskin billboard concept was…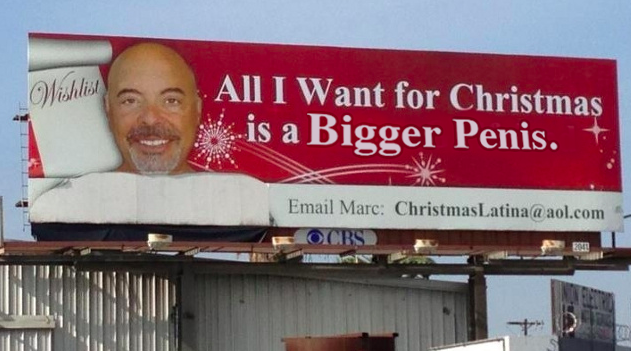 — Concept, some jokes and some Photochop by Elise Roedenbeck
*UPDATE FRIDAY EVENING: It looks like someone didn't like either the medium and/or the message:
Photo by Desde La Logan,

Original photo via Hispanically Speaking News.