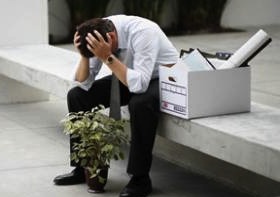 (PNS reporting from VAN NUYS) Adult movie editor Roberto Mendoza was fired from his job at Burning Sensations Movie Productions last week after being repeatedly caught browsing spreadsheets on his computer.
"It started innocently enough," he told PNS. "There I was editing a facial pop shot compilation from our Fish Tacos series, when I noticed someone had left a spreadsheet of sales figures in with the video files."
"I'd always been a little…curious. I took a break from Final Cut Pro and opened up the file, and suddenly my screen was filled with all these rigid columns of data."
A spokesman from Burning Sensations said that following his dismissal, an inspection of Mendoza's computer had revealed a hidden folder containing over 3,000 spreadsheets.
Mendoza claims he fell into temptation because of the Internet. "In the beginning it was just an occasional thrill. You know, sneaking a peek at something I wasn't supposed to. I'd be editing a gangbang movie, and I'd just go out onto the Internet and type 'sales figures' and my screen would be filled with hundreds of the most detailed spreadsheets, only a click away."
Psychiatrist Rosie Palmer has studied Internet spreadsheet addiction, and says that Mendoza's story is all too typical:
In the beginning it's just the erotic thrill of looking at something you know you aren't supposed to, and on company time as well. But as that excitement wears off, addicts find they need a bigger 'hit'. They start searching for hard data, the harder the better. Before long they're collecting the hardest, really clinical stuff, with graphs showing every curve. They're disgusted at themselves, but they can't stop.
Porn production companies in Southern California's San Fernando Valley increasingly rely on sophisticated security systems to ensure worker productivity. Firewalls can be programmed to block all Excel spreadsheets and only allow images containing at least 25% flesh tones. Unfortunately, employees sometimes bring in business spreadsheets on USB drives, which are easy to conceal.
"It's a growing problem," explained an Internet porn researcher who asked to remain anonymous. "Sure, you can block access to the Bureau of Labor Statistics and the CIA World Factbook. But when your employee is given the job of editing yet another two-hour bukkake movie, he's going to be motivated to get around your firewall and start browsing something more exciting."
But what of Roberto Mendoza? For now, he says he hopes to find another job in his chosen profession.
"I must admit, I did apply for a job at the California State Controller's office," he told reporters. "Unfortunately I think I got a bit…excited…during the job interview. They found something about my manner off-putting. I don't think I got the position. So it's probably back to hours of watching young sluts getting nailed, unfortunately."
Mathew does this at home, too.
POCHOS: Google won't place ads on this page because of its so-called adult content. That's why we ask folks who don't want their Internet dependent on corporate tastemakers to help POCHO out with a small contribution. Thanks.
Can you donate $5 or $10 so we can make more ñews y satire?
MR. POCHO SAYS ¡GRACIAS!
POCHO ÑEWS SERVICE PNS IS A WHOLLY-FICTITIOUS SUBSIDIARY OF POCHISMO INC., A CALIFORNIA CORPORATION, WHO IS A PERSON ACCORDING TO THE SUPREME COURT. DON'T ASK US, WE JUST WORK HERE.