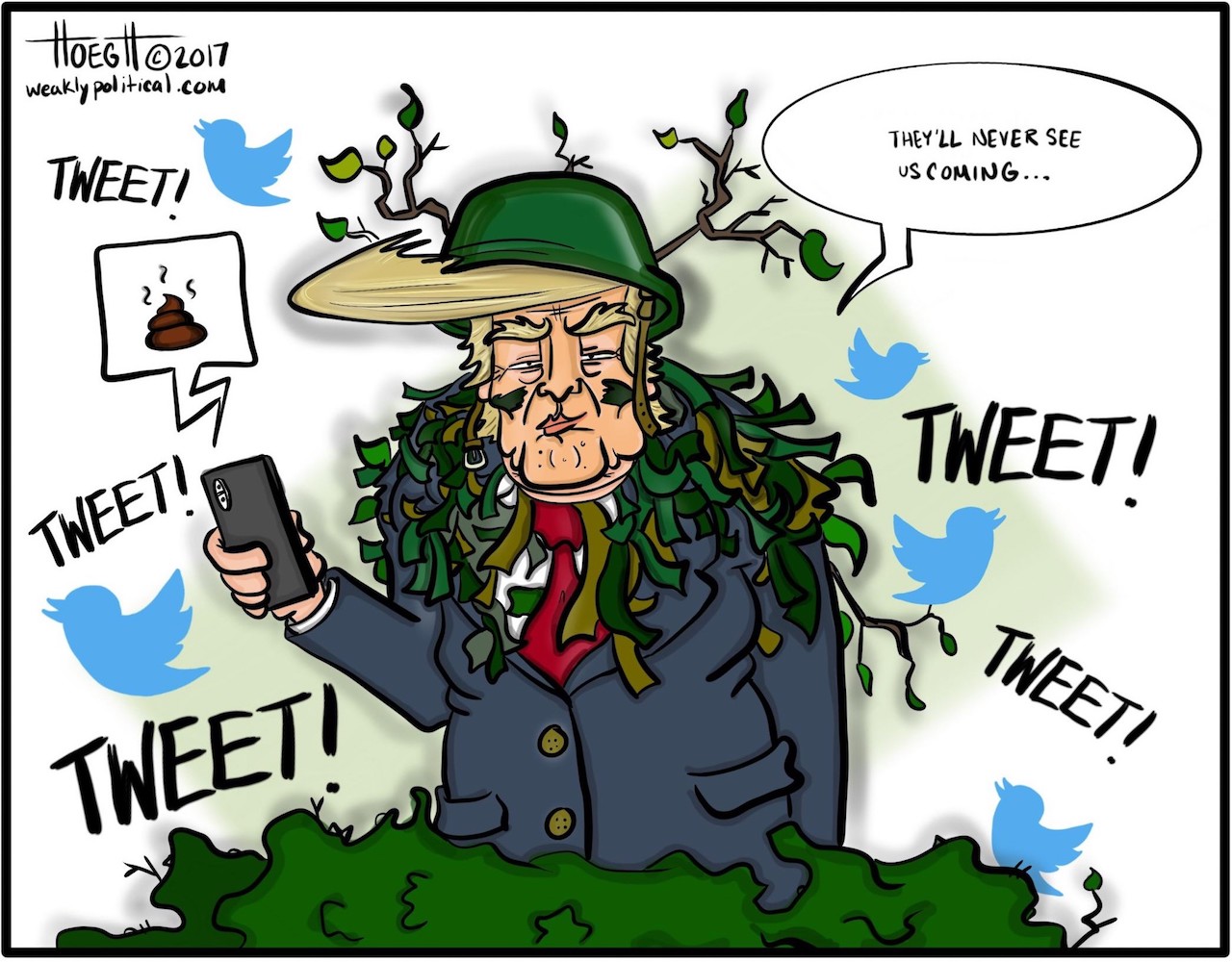 [More Payton Hoegh toons at Weakly Political.]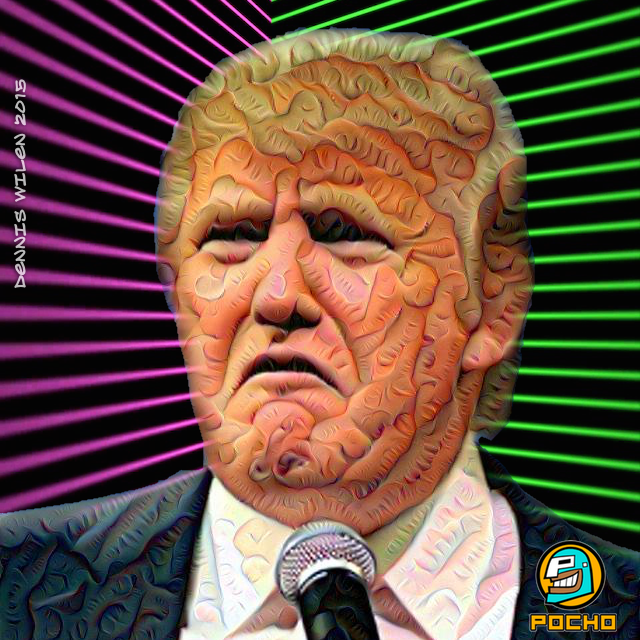 After POCHO's Dennis Wilen AKA Comic Saenz finally came clean about his history with UPenn classmate Donald Trump, we've learned more about the events that turned a Child of the 60s into the bitter meng he is today.
Here are the Pocho Ocho Top Reasons Child of the 60s The Donald is so Donald:
8. Still heartbroken and resentful after the end of a passionate love affair with UPenn boyfriend, Afro-Mexican exchange student Mumia Abu-Fuentes.
7. Childhood backyard "fort" overrun by kids playing "Viet Cong."
6. Kicked out of Wharton School MEChA for attempted "firing" of Cesar Chavez.
Mas…Pocho Ocho top reasons Child of the 60s The Donald is so Donald