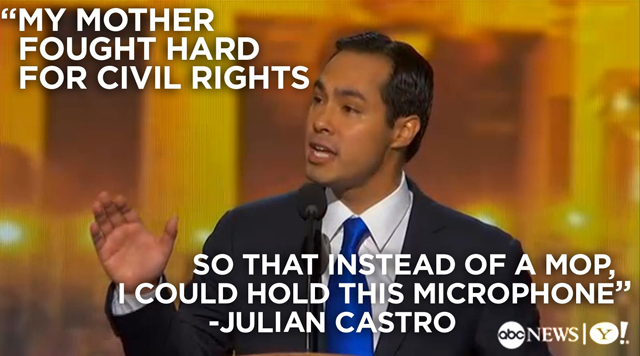 I was recovering from the Clint Eastwood Chair Incident, pretending to listen to some storm victims in who-knows-what-FOCKED-UP backwards-ass SOUTHERN STATE, and I was forced by my campaign adviser to watch the Democratic National Convention.
TV COVERAGE OF THE DEMOCRATIC CONVENTION IS HILARIOUS, the camerapeoples have to constantly pan around to find THE ONE STRAIGHT WHITE MALE.
Then I was forced to watch the espeech given by JULIAN CASTRO. Yes, the espeech gave ME A PAIN IN THE BIDEN.
First of all, how did a 12-year-old version of Jimmy Smits become the mayor of a major American City? Oh it's San Antonio? Never mind.
Mas…@MexicanMitt Romney responds to Democratic Convention espeeches