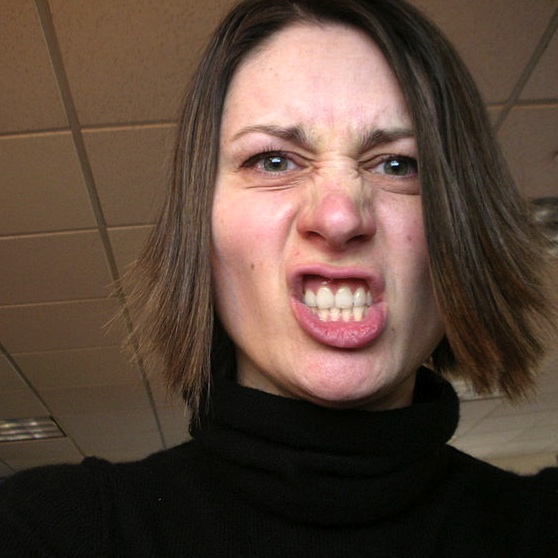 (PNS reporting from SAN FRANCISCO) A Chicana with a Juris Doctor degree and a Master's in Public Policy from the University of California at Berkeley recently reflected on her career as the director of a non-profit serving underprivileged youth in the Mission District. Why, she wondered, was she was working so hard to give back.
"Have I ever really lived? I always thought I wanted to give back to the community — it's given me so much, everything actually — but I've never even been to the wine country!" said Paloma Ortiz, a native of the Mission.
Ortiz (photo, above, at her office) noted that although she studied Chicano/a studies and law, her real passion was French literature. Now that she's in the prime of her life, the prospect of helping her community was increasingly less appealing.
"Don't get me wrong, I love my community, but they're so damn needy. Why can't anyone else remember to water the community garden? I just want to take an Italian cooking class on the weekends, but no, I always have to run a marathon or build a tree-house or something," she said.
"Seriously, and I've never been to Aruba, I hear the cruises are fabulous," she told PNS.
Although Ortiz feels her work is fulfilling, she said after discussing the matter with her boyfriend Trevor, she may be ready for a change.
"Trevor studied Spanish in Spain and says he feels really Chicano on the inside, so I feel comfortable talking about my identity issues with him," she said. "He pointed out that, since you only live once, I should stop and think about my needs, and at this point I'm not sure my community needs me as much as I need myself."
Ortiz was non-committal about when, or whether, she would be tendering her resignation.
POCHO ÑEWS SERVICE PNS IS A WHOLLY-FICTITIOUS SUBSIDIARY OF POCHISMO INC., A CALIFORNIA CORPORATION, WHO IS A PERSON ACCORDING TO THE SUPREME COURT.  DON'T ASK US, WE JUST WORK HERE.