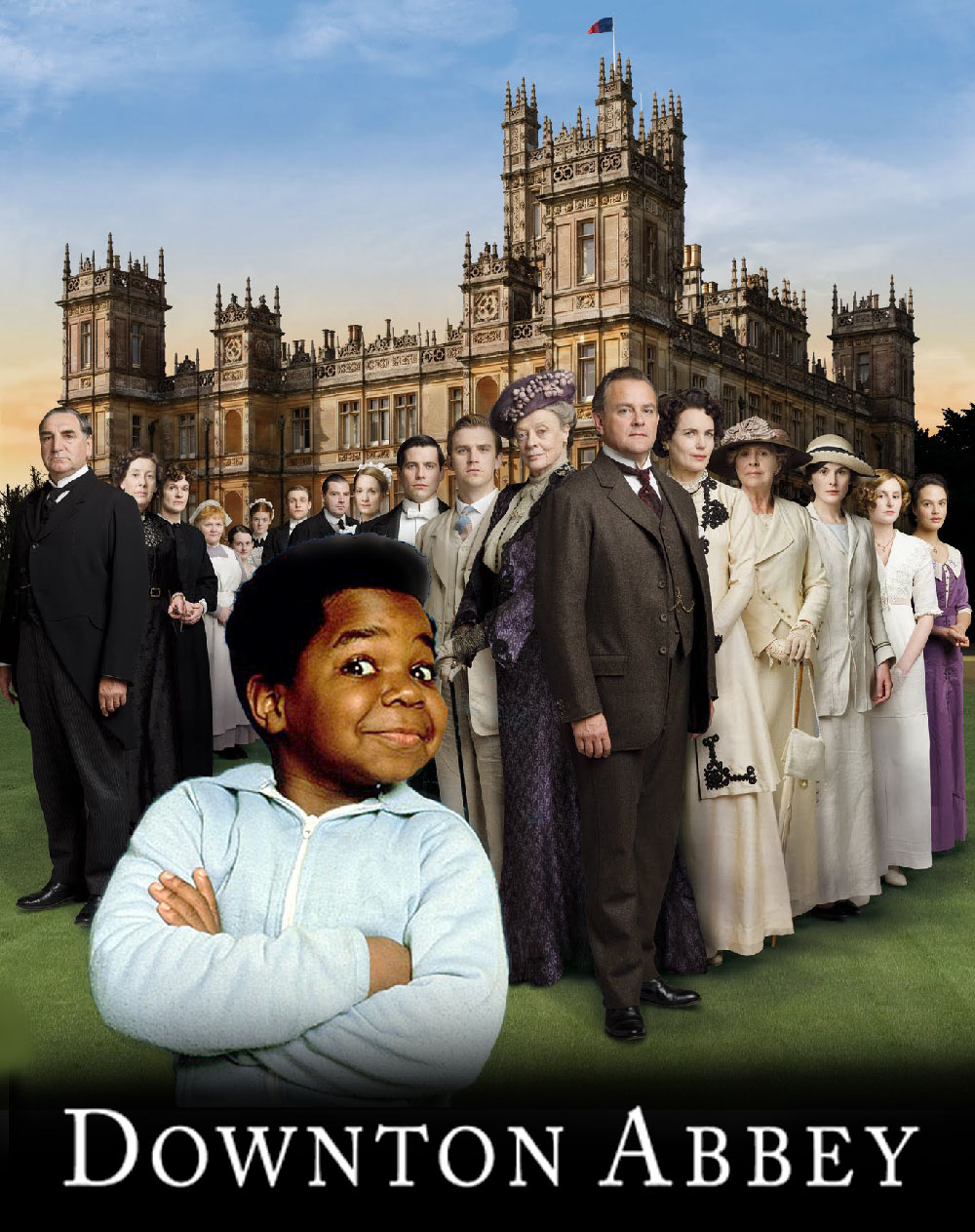 (PNS reporting from LONDON) Downton Abbey executive producer Gareth Neame said today that newcomer Gary Coleman's addition to the British show "will bring interesting twists to the drama." The cute-as-a-button actor has most recently been seen in various American sitcoms and reality programs.
His Downton character, Arnold Jackson, is described as "a charming and charismatic" young man. The long-awaited addition marks the first time Downton has had an adorable black character.
Some television experts have said that Downton has been lagging in the ratings, and the once-solid drama needs a shot in the arm. The show has also faced criticism that it lacks cultural diversity, charges denied by the executive producer whose response was, "To what are you referring to, Willis?"
Pocho Ñews Service PNS is a wholly-fictitious subsidiary of Pochismo, Inc., a California corporation, who is a person according to the Supreme Court.  Don't ask us, we just work here.