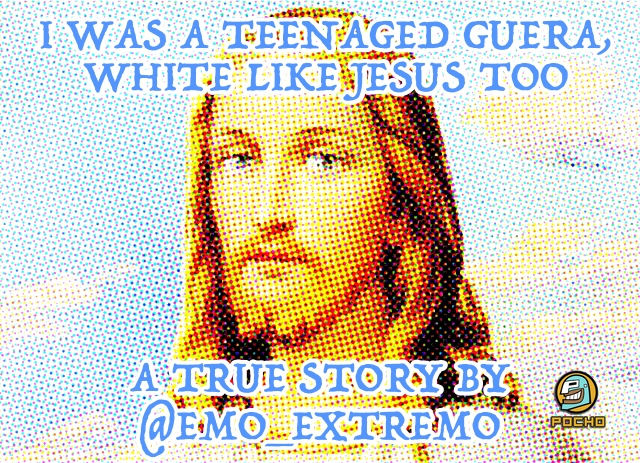 In 1969, my mother registered to vote as a member of La Raza Unida, an independent "third party."
When she came home and shared the news with her father — declaring that she was a "Chicana" — he grew angry.
He told her never to use that word, since "Chicano" was a derogatory term when he was growing up.
Despite my mother's defiance of the patriarchal family regime that day, she never talked much about the importance of our Mexican heritage or exploring the values of Xicanisma.
Mom did send me to an all-girls Catholic high school, however, and maybe that was an attempt at showing me empowerment for women. The school was in 75% white Glendora, though, so our Jesus statues were white (photo, above), just like our feminism. 
Mas…True Story: I was a teenaged guera, white like Jesus too