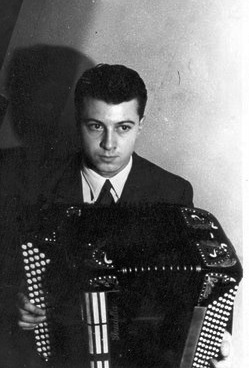 They were ordinary people living ordinary lives, until one singular sensation of circumstance conspired with fate to make them UNSUNG HEROES OF HISPANIC HERITAGE MONTH.

Klaus Müller started out in the back row of the accordian section on Lawrence Welk's pioneering 1950 TV show, next to the bubble machine. Before long his big eyes, stormy baritone voice and fast fingers led to featured solo spots on the Saturday night live telecast.
When the Welk show wasn't on the air, squeeze box virtuoso Müller toured Southern California dance halls, billing himself as the Naughty King of Western Swing. At a packed date in Burbank, his version of Tampa Red's Let's Get Drunk and Truck caught the ear of CBS-TV producer Mel "Pinky" Diamond, who needed a co-star for a wacky red-headed starlet in new comedy.
Müller was the clear choice after two rounds of auditions and was scheduled to read with the female lead Thursday morning, Dec. 7, 1950 at the Streamline Modern CBS building on Sunset Boulevard in Hollywood. He never arrived.
When Müller failed to show up, a concerned Diamond rushed to the performer's West Hollywood apartment. After repeated knocks got no response, Diamond summoned the landlord and they entered the second-floor unit.
Diamond described what they found in his 1975 autobiography You Call This A Business?:
This schmuck was dead on the couch with his pants and shorts down and he was somehow hooked up with a hose connecting his schvantz and the accordian. "Let's get drunk and suck." And that's the name of THAT game.
(Pressure from the studio kept the details of Müller's death secret, and "terrible accordian accident" was all the Los Angeles County Coroner would say.)
Pinky Diamond drove back to Columbia Square to review the auditions, and called back a handsome young Cuban-born band leader to read with the female co-star, Lucille Ball. The two crazy kids had a mad chemistry.
And Desi Arnaz was hired that afternoon.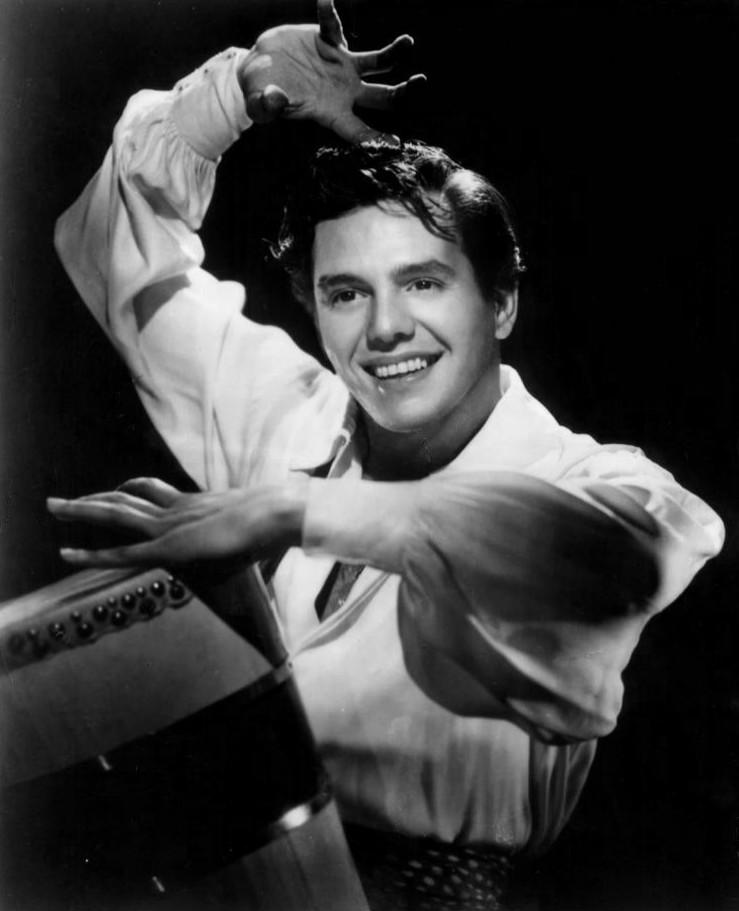 RELATED: