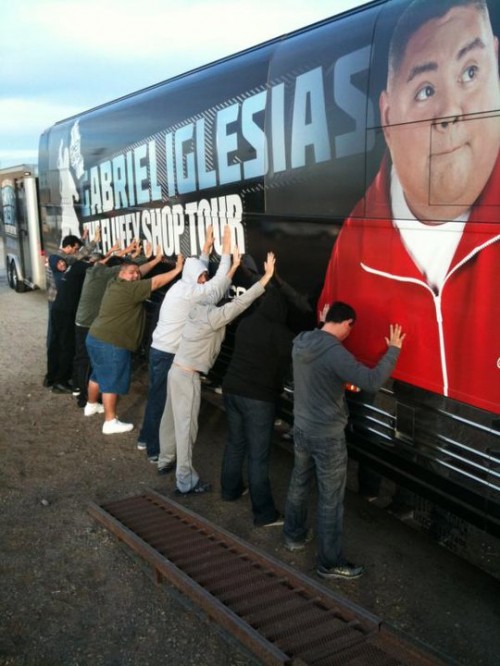 Chicano comic Gabriel Iglesias found out first hand what it's like to be caught Driving While Brown in Arizona.
Iglesias, who is currently on tour, was pulled over between Yuma and Phoenix in his giant tour bus (that bears his likeness and name), and his entire crew was subjected to a "papers please" search.
Iglesias said after the incident that he has "madd love" for Arizona but might paint his tour bus with Larry the Cable Guy next time around.
Click all the way through to see Gabriel's own quote!
By way of the mas chingon Three Sonorans blog!