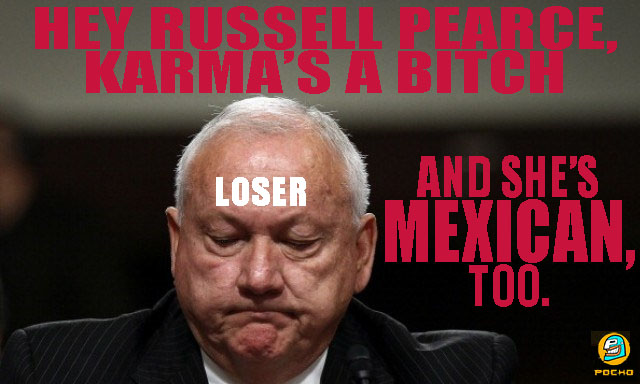 Our homies at NBC Latino are reporting that Aryanzona SB1070 creator and sloppy sack of sadness Russell Pearce has lost what is hopefully his final political campaign. We at POCHO are celebrating and gloating that this racist pendejo has been taken out by a fellow Republican.
Hopefully he can join bag o' drunken bones AZ Governor Jan Brewer at her rest home soon, and they can complain together about their Mexican adult care attendants.
See ya, don't let Arizona hit you on the ass!