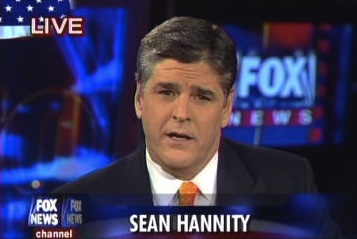 (PNS reporting from WASHINGTON, D.C.) Public health officials are concerned about contagious Latinophilia that has spread with breathtaking speed across America since Bronco Bama's reelection last week.
Former anti-Latino pundits and politicians who for years went out of their way to make life miserable for Latinos are now succumbing to what scientists believe may be a viral condition.
"Almost immediately after the election — which may have been decided by the massive Latino vote — reports began flooding our offices," Robert McLean, Director of Public Health Outbreaks at the Centers for Disease Control in Washington, D.C. said this morning at a press conference.
"All across the nation an increasing number of white men have expressed a new need to reach out to Latinos," he said.
Symptoms include trying to perform an intricate Chicano handshake with random Latinos, having a "come to Jesús" moment about immigration reform, pretending that their daughter's Boricua boyfriend doesn't bother them and singing the praises of immigrants who contributed to this country in very general terms.
Notable examples of people affected by Latinophilia this week include conservative TV personality Sean Hannity, hateful Maricopa County Sheriff Joe Arpaio and House Speaker John Boehner.
Health officials are concerned that the new Latino-love virus may spread to the rest of the nation, resulting in a rush on Maná CDs, maracacas and serapes for minor league hockey team unforms and Virgen de Guadalupe-looking anorexic underage teen girl models posing in tshirts from American Apparel.
POCHO ÑEWS SERVICE PNS IS A WHOLLY-FICTITIOUS SUBSIDIARY OF POCHISMO INC., A CALIFORNIA CORPORATION, WHO IS A PERSON ACCORDING TO THE SUPREME COURT.  DON'T ASK US, WE JUST WORK HERE.