We don't have everyone's bra sizes, just the ones we could scrape from BraSizeHunter.com, your Interwebz source for celebrity bra sizes.
Let's start with the site's writeup of Brazilian-born Victoria's Secret supermodel Adriana Lima (photo, above):
…Adriana Lima bra size is obviously one of the most important measures for a model of this type. Adrianna Lima bra size is a perfect 32D, however, there are many speculations if the size is natural. Based on the photos of multiple shoots during her career, the change was quite evident in Adriana Lima bra size, however, the super model claims that her bust is completely natural. Adriana Lima enjoys continuous attention from her fans and keeps receiving massive paychecks for the work that she does.

THE LAST KNOWN ADRIANA LIMA BRA SIZE IS: 32B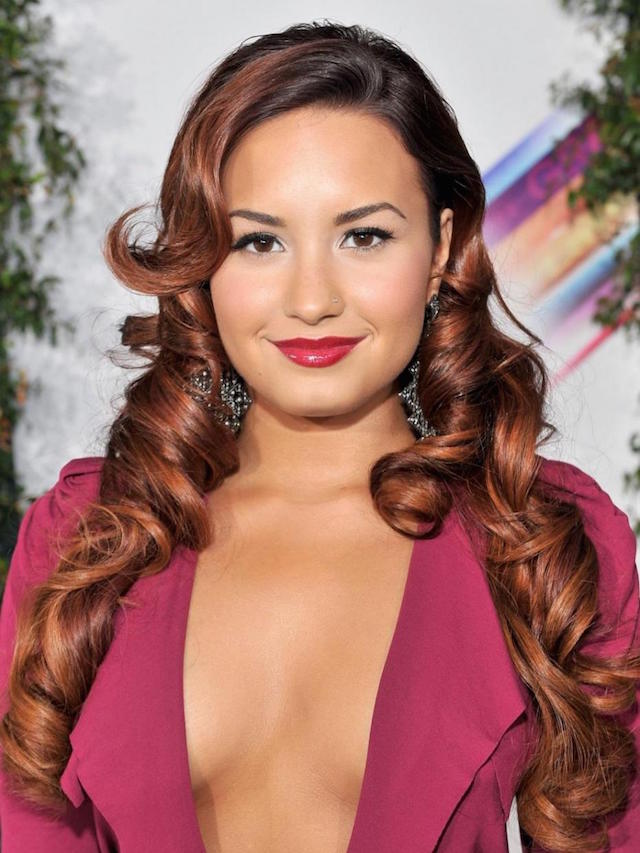 Here's what they say you need to know about Mexican-American actress, singer and songwriter Demi Lovato (photo, above):
Demi Lovato bra size is also among the features that make her more popular and talked about by her fans. Demi Lovato bra size is 34B, making it perfectly noticeable, however, not extremely big or disproportionate. Based on her short height and higher weight, she has particularly visible curves. She is now mostly recognized as one of the judges of an extremely popular TV contest The X Factor.

She has been popular for a long time now, and many of her male fans are particularly interested to learn if Demi Lovato bra size is a result of a surgical operation. According to the celebrity herself, she is all natural and proud of her measurements.

THE LAST KNOWN DEMI LOVATO BRA SIZE IS: 34B
Who doesn't love the beautiful Selena Gomez (photo, above)? What's the story on her chichis?
…the young singer takes advantage of what is given to her by nature. Having a natural hourglass figure, she tries to underline her advantages with appropriate clothes. Selena Gomez bra size is usually emphasized by her deep cleavages and tiny bikini tops that leave little for imagination. Being a petite type, with short height as well as not weighing much, she has a perfect bra size for her complexion. She is also very elegant in slim tight dresses and wearing high heels or wedges gives her another advantage, as she does not look clumsy (which is the case for tall women that wear high heels).

THE LAST KNOWN SELENA GOMEZ BRA SIZE IS: 32B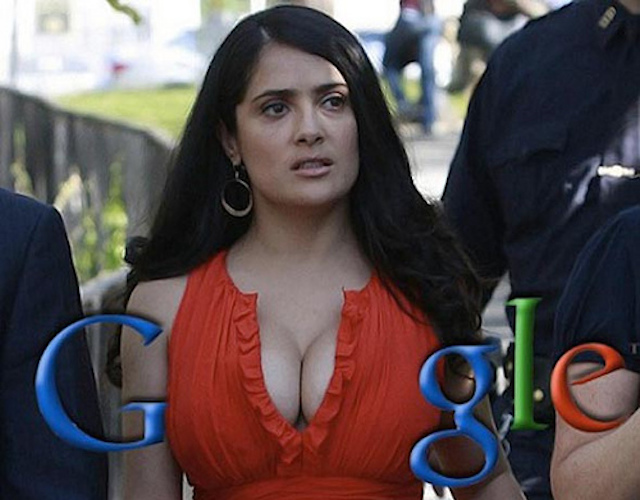 And no list would be complete without Salma Hayek, whose breasts were recently honored as a World Heritage Cultural Treasure by the UN (photo, above). Here's the bra facts, ma'am, just the facts:
One of the most prominent features of her complexity is Salma Hayek bra size. She is known for impressive curves and really graceful figure. This owner of an hourglass shape figure has been gifted with amazingly full bust. Salma Hayek bra size is an astonishing 32D. Of course, she is often asked if the fullness of her bust comes from a plastic surgery. The actress claims for it to be natural and not surgically altered. Her wider hips go perfectly in tandem with her full bust, creating an actual hourglass image of her body. The curves also help to underline the slim waist of hers. The short height and slim complexion of hers combined with her impressive curves help underline her feminine and graceful figure.

THE LAST KNOWN SALMA HAYEK BRA SIZE IS: 32D
QUESTION: WHY DOES LOVATO FAVOR THE 'WIDE STANCE'?
More bra sizes at the bra site….
PERVY POCHAS Y POCHOS WHO LIKED THIS ARTICLE WILL PROBABLY DIG: