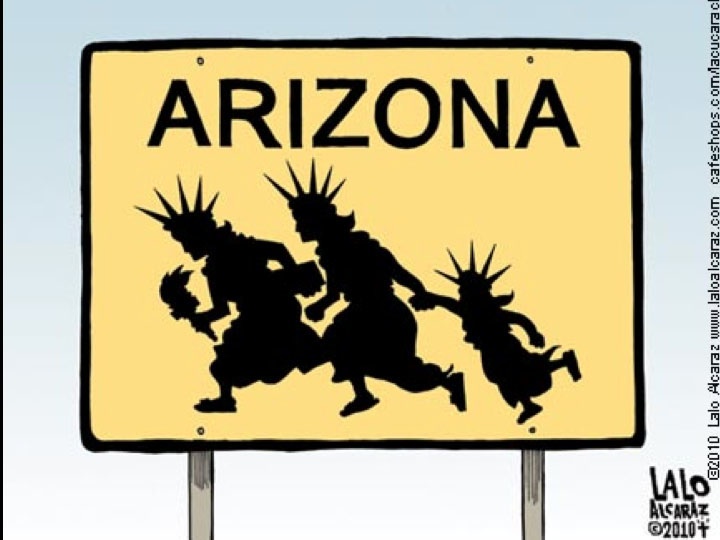 It's Octember! Or is it Septober? It's the time of the year when the weather starts getting cooler, politic shenanigans get ignored and eyes begin to glaze over from lethal injections of sports, beer and chicken wings.
'Merica.
Septober is also the pseudo-month that we deal in tragedies of two kinds: "Hispanic Heritage" and banned books. Interestingly enough, both tragedies cross paths in Tucson, AZ, ground zero for censorship in the 21st century.
The ballad of Tucson is a long and sad corrido. It will make you laugh and it will also make you cry. If all the world is a stage then Tucson definitely has its players; many of them clowns but most of them sad, voiceless puppets manipulated by a system hell-bent on pushing an agenda of whitewashed ambivalence.
Mas…Twin Tragedies in AZ: Hispanic Heritage Month, Banned Books