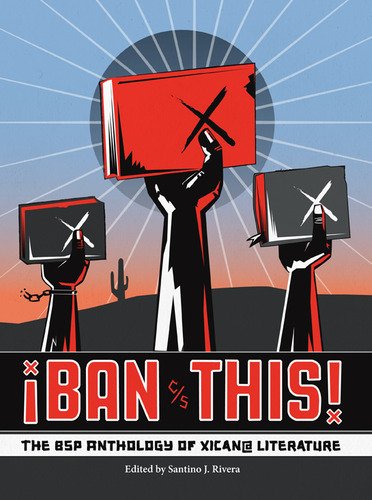 POCHO Jefe-in-Chief Lalo Alcaraz joins an all-estrella Xican@ literary line-up at the Cypress Park Library Tuesday night Sept. 11 to read from ¡Ban This!, the anthology edited by POCHO contributor Santino J. Rivera.
An Evening of Mass Education starts at 5PM and features Alcaraz, Rivera, POCHO Subcommandanta del News Sara Inés Calderón, Gustavo Ask ¡A Mexican! Arellano, writer Gina Ruiz (we have her science fiction short story here) and many more.
The cool peeps at the library have lots more information on their blog.   Look for live Tweets during the gig with hashtag #BanThis.

We'll be streaming the evening here:
Buy ¡Ban This! online at Amazon or Barnes & Noble or, even better, at a neighborhood bookstore near you.