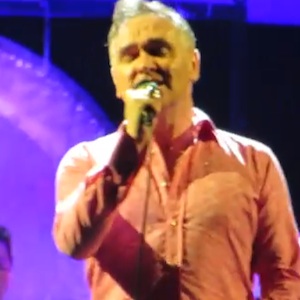 NPR's LatinoUSA (with Maria Hinojosa) writes:

Goth culture. Is it in? Is it out? Do they even care? Hear the stories of three Latinos who found a sense of community in Goth subculture while we try to answer the question of the ages: Why are Latinos obsessed with Morrissey? It's not just the Pompadour.
Here's a video of Moz live at Staples Center in Los Angeles in March with the classic Smiths' song The Boy With The Thorn in His Side. The audience knows all the words and sings along!
PREVIOUSLY ON LATINOS LOVE MORRISSEY: