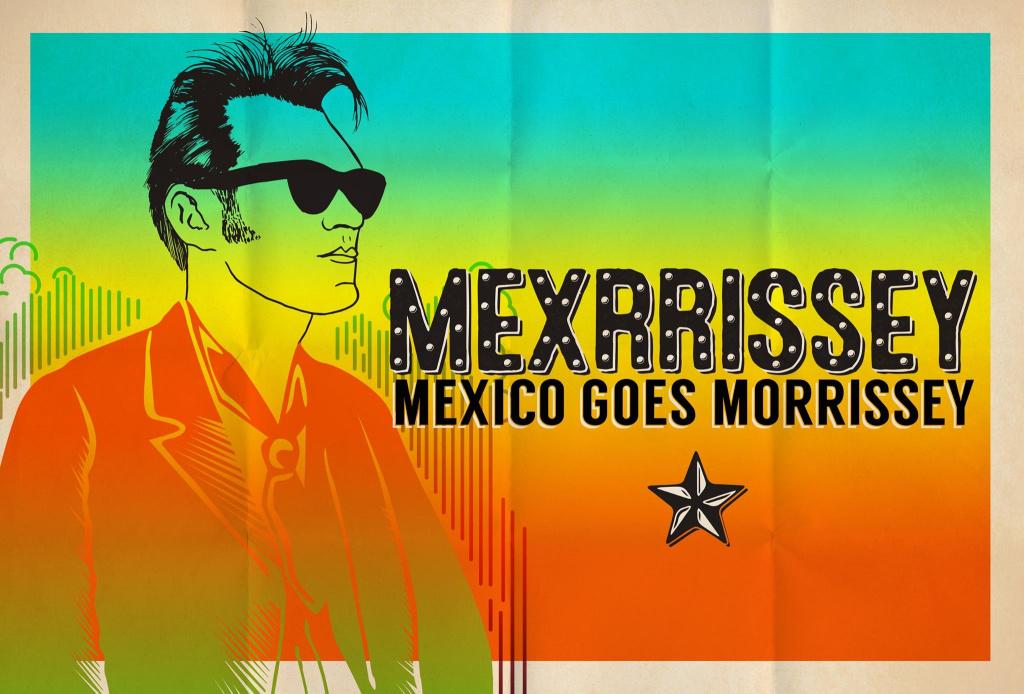 We love Morrissey, you love Morrissey, everybody we know loves Morrissey, including actual Mexicans!
Some Mexicans love Morrissey so darn much they formed Mexican Morrissey tribute bands and went on tour.
And here's the cool part: The Mexrrissey UK/NY/LA tour is coming to the Regent Theater in Downtown Los Angeles next Monday May 11.
CHECK OUT THE TWO CHINGON
MEXRRISSEY AUDIO TRACKS BELOW!
We have 10 pairs of tickets we're giving away to the 7:30 PM all ages show at the Regent and they could be yours!
How can you qualify for a chance to get free tickets? It's easy.
Sign up for the POCHO mailing list [the form is below] between the time this offer is published (2:50 AM PDT May 4, 2015) and midnight Thursday night PDT May 7, 2015 and you're automagically entered in the giveaway.
We'll randomly select ten names and set the winners up with tickets to the Mexrrissey show via email on Friday, May 8. 
All decisions final. You must be over 18 to enter. One entry per email address.
No purchase or payment is necessary. You may unsubscribe from the mailing list at any time. The odds of winning are probably 100 to 1 or worse.
We assume no liability for missed emails, online wackiness, missed phone calls or missing the opportunity of a lifetime although we may have feels. It's Morrissey after all.
Got it? Get it! Fill out the email subscription form, confirm your subscription when POCHO writes you back, and ¡Orale! you may be a weiner.
Buena suerte, and always remember what Moz says:

I do maintain that if your hair is wrong, your entire life is wrong.
SIGN UP HERE:
You subscribed? Coolio. Enjoy some Mexi Morrissey Musica!
Don't forget to share with your friends!
THANKS TO ALL WHO ENTERED THE CONTEST, WHICH HAS ENDED. TICKETS ARE STILL ON SALE FOR THE SHOW HERE. WE'D LOVE FOR YOU SIGN UP FOR OUR FREE DAILY NEWSLETTER. GRACIAS.