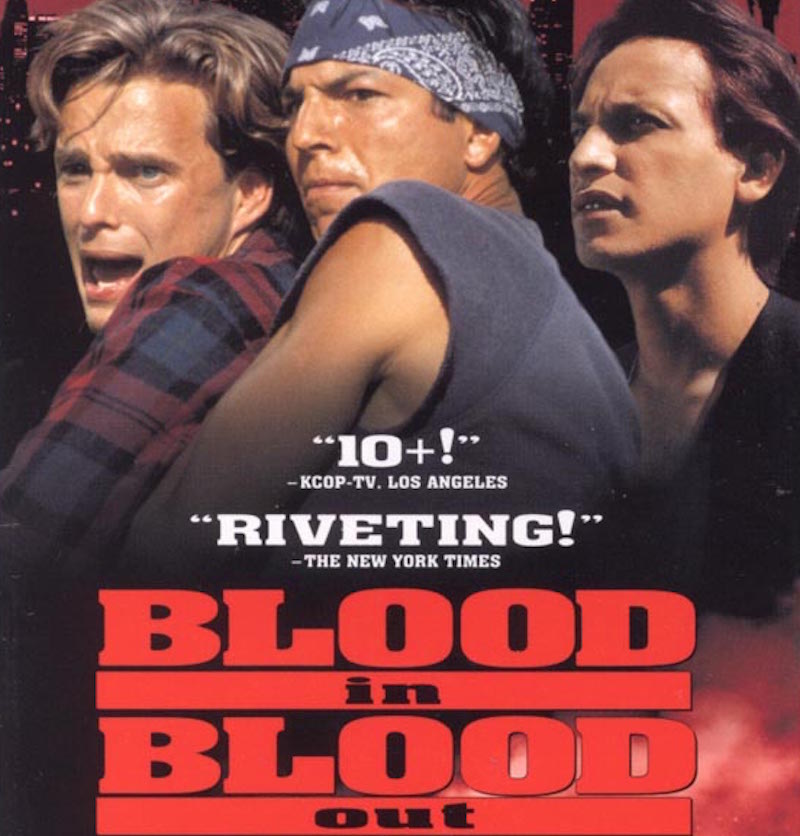 (PNS reporting from ALTA CALIFORNIA)  Ethnic anthropologists recently discovered the last living Chicana who has never seen the coming-of-age movie Blood In Blood Out.
The woman, not named in the report, was spotted and identified last summer in the Los Angeles suburb of Cudahy, according to a study published in the prestigious journal Science.
The subject, 32, had no explanation for not seeing the film that is "required viewing" for a true Chicano or Chicana, according to the paper, although scientists have been analyzing her brain for abnormalities in her "cholo receptors:"
She seemed flustered when asked what could possibly be wrong with her, turning her gaze to the floor and mumbling something under her breath.

When asked to repeat her statement, the young woman only said, "I didn't mean for this to happen! I always meant to see the movie, it just never happened for whatever reason. I'm going to try! I want to be better!" Then she asked for the location of the nearest Redbox.
This is the only recorded case of a Chicana who had not seen Blood In Blood Out since the movie was released in 1993. Excited anthropologists have hypothesized that the subject may have also never seen the equally-mandatory and eerily-similar film American Me.
Scientists are now speculating there may be similar subjects in the greater Los Angeles area, and even beyond. For example, rumors are circulating in scientific circles that an entire family outside Chicago has never seen La Bamba.
¡Mira! Blood In Blood Out:
POCHO ÑEWS SERVICE PNS IS A WHOLLY-FICTITIOUS SUBSIDIARY OF POCHISMO, INC., A CALIFAS CORPORATION, WHO IS A PERSON ACCORDING TO THE SUPREME COURT. DON'T ASK US, WE JUST WORK HERE.