Anything good on tonight? Why yes there is, and thank you for asking:
Mas…POCHO OVAL OFFICE THEATER TRIPLE FEATURE: Blood In, Blood Out; El Norte; y Mi Vida Loca; PLUS Our Hero, Speedy Gonzales, in Mexicali Shmoes
(PNS reporting from TAMPA) Chicano actor Jesse Borrego, famous for Blood In, Blood Out, is set to unveil a new salsa that he says will "light a fire under your ass!"
The salsa, named "Chinga Tu Madre!" will be sold in cans only and is slated for release this September by the Rick Bayless Division of Frito Lay.
Borrego invited PNS to sample some of the salsa Tuesday at what he calls his "private office."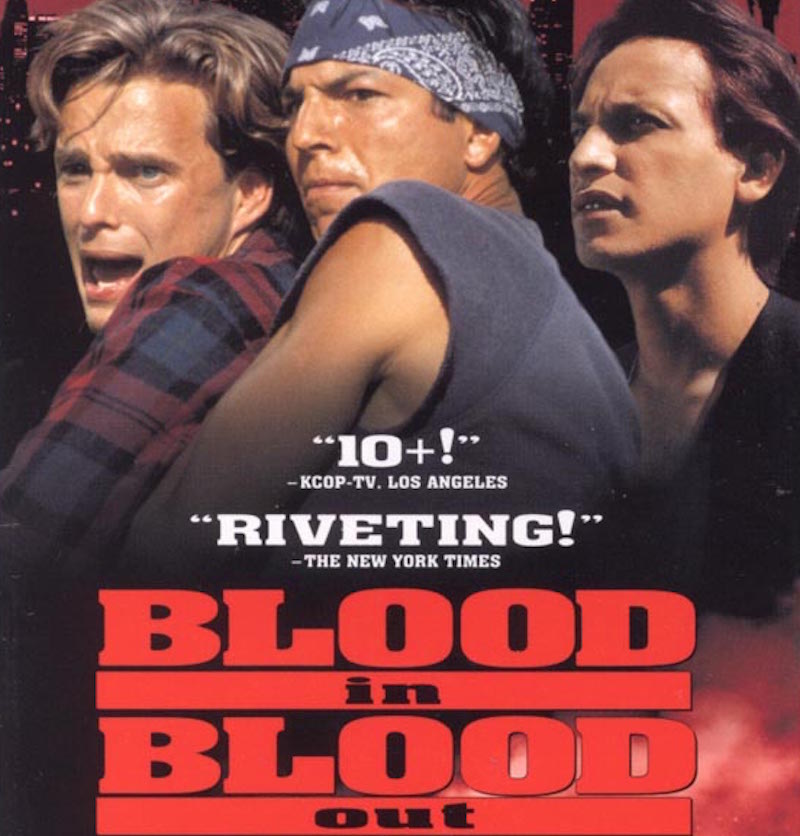 (PNS reporting from ALTA CALIFORNIA)  Ethnic anthropologists recently discovered the last living Chicana who has never seen the coming-of-age movie Blood In Blood Out.
The woman, not named in the report, was spotted and identified last summer in the Los Angeles suburb of Cudahy, according to a study published in the prestigious journal Science.
The subject, 32, had no explanation for not seeing the film that is "required viewing" for a true Chicano or Chicana, according to the paper, although scientists have been analyzing her brain for abnormalities in her "cholo receptors:"
Mas…Scientists ID Chicana who hasn't seen 'Blood In Blood Out' (video)