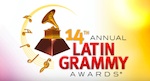 Over a decade ago, I wrote an op-ed piece for what was called Pacific News Service but is now New American Media bemoaning how pathetic the Latin Grammys were due to their lack of Mexican music. "The definers of Latin culture," I wrote then, "have decided that the most popular Latin music genre in the United States isn't worthy of promotion because it might lead people to believe that Latinos are poor and culturally backward, not slick and 'with it.'"
Back then, the Latin Grammys had just weathered a 2000 boycott by major Mexican music labels protesting the invisibility of canción mexicana in the event. Flash-forward 11 years later, and little has improved. Sure, scheduled to perform are Mexican recording artists like Calibre 50 (one of those groups that combine accordions with tubas that drive us traditionalists crazy but is what the kids like nowadays) with Banda Carnaval; Newport Beach's own Mariachi Sol de Mexico (problematic in their own, Balboa Bay Club-patronizing, way) teamed up with ranchera feminist Paquita la del Barrio; and Latin alternative songstress Natalia Lafourcade no doubt performing something off her so-so album of covers from the Agustín Lara songbook.
But this year's iteration — November 21 in Las Vegas, in a ceremony anticipated by only NBC/ABC/FOX/CNN/Insert-name-of-major-American-media-network-giving-token-attention-to-Latinos by Latino reporters seeking to score free tickets — proves the Latin Grammys will continue to be what it's always been: an anti-Mexican sham of a show.
First, the caveat: ANY entertainment industry awards show never gets anything right and really serves as an excuse for bigwigs to have one giant, self-celebratory circle jerk honoring the biggest sellers and most influential labels. That said, here's the Latin Grammys' dirty little secret: the vast majority of Latin music sold in the United States is Mexican regional music: banda, mariachi, ranchera, norteño, narcocorridos–all of it. It constantly counts for more than half of all Latin music sales in el Norte, per the figures of the Recording Industry of America, and is what has driven Spanish-language radio's rise across nearly all the United States. Its artists are the ones continually, easily selling out Madison Square Garden and performing in the Rose Bowl at the same time they're taking a bus to perform in tiny towns across the Midwest and South. Mexican regional's reach makes it el rey of Latin music in the United States–no contest.
Yet the Latin Grammys always insults its industry's biggest moneymaker. Case in point: the Mexi performers I mentioned earlier count as only three of the 15 scheduled performers for the evening (and if you take out Lafourcade, who's not technically of the Mexican regional genre, it's only two), accounting for a pathetic 20 percent of all performances in a country where people of Mexican descent make up more than 60 percent of the total Latino pozole pot.
There are only five awards categories devoted to Mexican regional music–shit, more than five distinct musical genres exist in Mexico City alone, from sonidero to rock urbano–while seven are given to Brazil, a beautiful, sonically rich country that nevertheless sells sells as much music combined in the States as Vicente Fernández can sell in one night from a street corner in Huntington Park.
There's not a single Mexican artist this year nominated for Record of the Year or Album of the Year. And while two are nominated for Song of the Year (Llorar by Mario Domm featuring Jesse y Joy, whoever the hell they are; Sólo El Amor Nos Salvará by Alex Syntek, who we once said looked like the love child of Buddy Holly and Billy Bob Thorton), and Best New Artist (A Band of Bitches), they're dreck–and neither of them come from regional Mexican music.
I'm not even going to bother looking at past nominees in these biggest of categories; any Latin music awards that never bothered to declare the late Jenni Rivera a winner EVER is about as much a Latino cultural authority as Rick Bayless.
Then we get to the viejos.
The Latin Grammys keep a Hall of Fame, a special category set up to honor "early recordings of lasting qualitative or historical significance that were released more than 25 years ago." While there are some obvious, good choices there–Sabor a Mi, Bésame Mucho and El Rey for the singles; Amor Eterno by Rocio Durcal (who is a Spaniard by birth but became most famous for covering the songs of Mexican composer extraordinaire Juan Gabriel) and Dulce Patria by ranchera icon Jorge Negrete–the choices read like the judges searched through Wikipedia.
There's not a single corrido on the list, a musical form that only goes back over 125 years, longer than virtually any extant Latin American genre (seriously: look it up).
There are none of Mexican regional music's most influential albums, from the soundtrack to Chulas Fronteras, the legendary 1976 Arhoolie Records documentary placed on the United States National Film Registry in 1993, to Jose Alfredo Jiménez's collaboration with Banda El Recodo back in the 1960s (which popularized banda with singers–and yes, cabrones: Luis Pérez Meza recorded his album first) to any number of Los Tigres del Norte albums (here's just one: 1986's Gracias!… América… Sin Fronteras, which not only served as a bold endorsement of the Reagan amnesty of that year and pushed Mexican music into American politics long before it became popular but has the touching Los Hijos de Hernández, "La Puerta Negra, AND the title track, which offers the giant shout-out to Latin America's working classes that the Latin Grammys will never dare to offer). And if accordions and tubas are too much, the Latin Grammy pendejos can always swing pocho with Los Lobos' La Pistola y El Corazón or Linda Ronstadt's Canciones de Mi Padre–and yet they haven't.
They're a little bit better on giving out Lifetime Achievement awards to Mexis: José José and Antonio Aguilar in 2004, Los Tigres del Norte in 2007, and rocanrol dinosaur Alex Lora two years ago. But no Vicente Fernandez? No Banda El Recodo, who are still going strong 75 years after its founding and invented modern-day banda sinaloense as we know it? No Juan Gabriel, whose songs have been recorded across Latin America? Whither Pedro Rivera, the patriarch of the Rivera musical family, the man who discovered Chalino Sanchez?
I can hear the haters already: the Latin Grammys are supposed to represent ALL of Latin America, not just what's popular, so stop your whining, Mexican. To that I say: where's punta? Latin ska? Son jarocho? La Santa Cecilia? Latino metal? Bachata, heard mostly in the Dominican Republic and the United States, is far more deserving of a category than Best Christian Album, Spanish Language.
The Latin Grammys are obviously an awards ceremony meant to celebrate Latin music in the United States, not Latin America, and specifically the Latin music that its organizers–centered mostly in Florida and New York–favor, far from the maddening Mexican crowds that buy the albums that keeps their labels afloat.
Oh, and Latin Grammy organizers: it's called ranchera music, not ranchero. Get with the pinche program already.
==========================================
POCHO first covered this story a dozen years ago:
LATIN GRAMMYS MOVED FROM TROPICAL DICTATORSHIP TO L.A.
Victor Payan's original story from 2001 is on the next page: