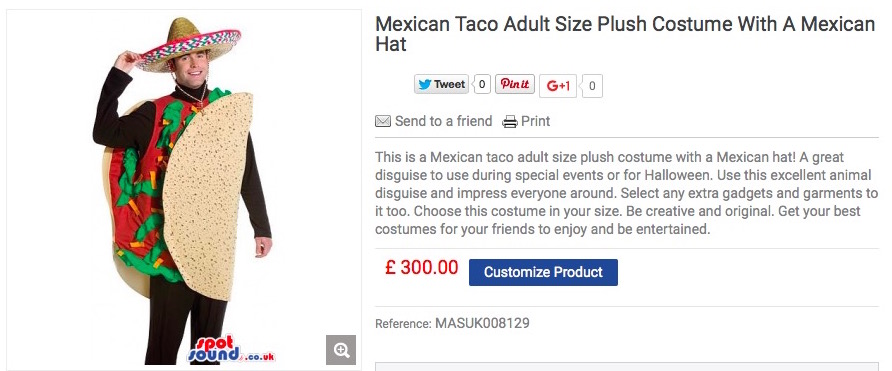 Stuck in England on Halloween without your trusty taco costume? No worries, governor!
SpotSound.co.uk has you covered, as long as you have £300 ($465). For some reason we don't think the Queen's English is their first language. Check it out:
This is a Mexican taco adult size plush costume with a Mexican hat! A great disguise to use during special events or for Halloween. Use this excellent animal disguise and impress everyone around. Select any extra gadgets and garments to it too. Choose this costume in your size. Be creative and original. Get your best costumes for your friends to enjoy and be entertained.