(PNS reporting from ATLANTA) After narrowly beating "Flamin' Hot Cheetos," "Kool Super Longs" and "40-Ounce Malt Liquor" to become the syrup flavor that "most accurately captures the taste of the African-American experience," the winner, Chicken 'N Waffles syrup, has been put into production by syrup giant Torani.
The family-owned company, known for sweet coffee additives like vanilla and chocolate syrups, is convinced white Americans will crave "the special tang this sweet 'n' sassy syrup adds" to the four-dollar lattes they consume several times a day.
Torani's move is "baffling" and "an outrage," Clarence K. Dabra, president of the Atlanta-based American Black Restauranteurs Association (ABRA) told PNS.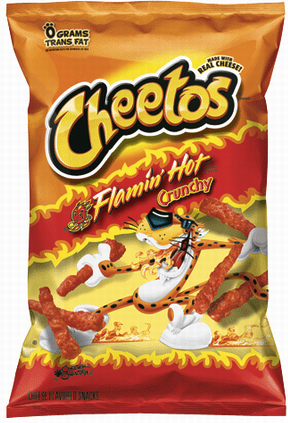 "Look, the fact that they decided to take something that historically belonged to the black community and use it to sell over-priced coffee drinks to white folks was bad enough," ABRA's Dabra said, "but those four choices they gave people were so incredibly racist it borders on bad satire."
Reached at corporate headquarters in San Francisco, Michelangelo "Call Me Mickey" Torani, CEO of the Torani's parent company R. Torre & Co., disagreed.
"When we announced our 'Flavors of Diversity' promotion, it was our fans who initially suggested what flavors we should consider introducing to honor African-American coffee drinkers,"  Torani said in a phone call Friday. "We naturally assumed that many of the people suggesting those flavors were black."
Dabra contends that the Torani Company may have been pranked when they put out an online call for flavor suggestions:
First of all, there aren't many black people out there drinking four-dollar coffees to begin with, and they sure as hell wouldn't be putting chicken flavor in their drinks even if there were. Next, black people don't fool around with Internet polls. Ain't nobody got time for that! If we wanted chicken-flavored coffee, we'd just put a couple of chicken wings in our own damn cups. That poll was just a bunch of shiftless white folks acting the fool and Torani fell for it.
Conceding that the online voting process which helped select Chicken 'N Waffles may have been less than scientifically accurate, Torani nonetheless believes that the choice is a good one, and one that "allows people of all colors, races and creeds to authentically participate in the black experience every time they have a cup of coffee."
Torani said that the next phase of their "Flavors of Diversity" program is underway, focusing on the growing Latino population, and online voters are encouraged to pick a syrup flavor that "captures the diversity within the diversity" of the Latino community.
The four finalists for a "Latino-themed" syrup flavor are "Queso Fundido con Chorizo," "Guacamole," "Horchata" and "Coffee."
When asked why "coffee" was a possible choice for a syrup meant to be added to coffee-based drinks,Torani said that "according what we've heard, most Mexican-Americans, particularly recent immigrants, generally start their day with tequila, and we think a coffee-flavored syrup they could add to that would help them bridge the gap and assimilate into the dominant American coffee-drinking culture."
The next planned "Flavors of Diversity" promotion will focus on the Asian-American community, and Torani's finalists are "Rhino Horn," "Bear Gall Bladder," "Wasabi" and "Chopsticks."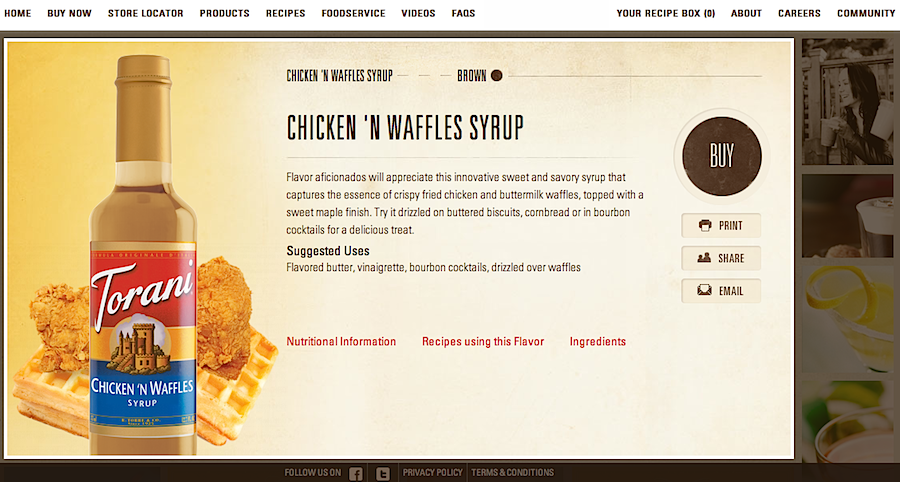 Memo Estróbilo lives Iowa City, IA, and is the producer of the popular weekly television show Talking With Yale Cohn.
Pocho Ñews Service PNS is a wholly-fictitious subsidiary of Pochismo, Inc., a California corporation, who is a person according to the Supreme Court. Don't ask us, we just work here.