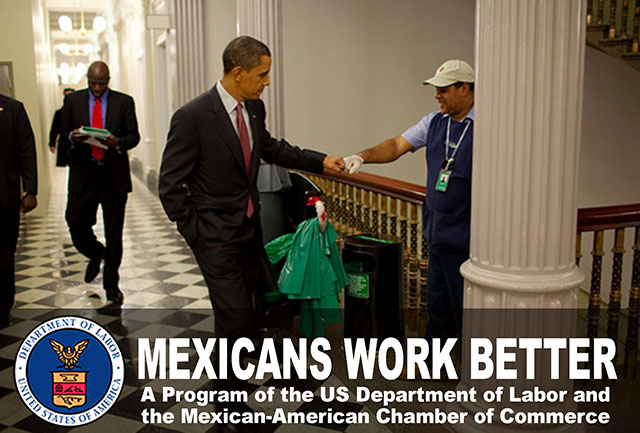 (PNS reporting from WASHINGTON, D.C.) The Mexican-American Chamber of Commerce and the U.S. Labor Department are launching a campaign to promote Hispanic workers.
The Mexicans Work Better campaign encourages American business owners to hire Latino workers for whatever jobs are open and at whatever salary.
"Since the Spanish arrival in the Americas, Latinos have been great workers. We want to encourage U.S. business owners to continue to hire them, at whatever cost," Chamber of Commerce Executive Director Adrian García told a Monday morning press conference in the Watergate Hotel.
"By hiring Latino workers, business owners get people with a good work ethic, and Latinos get the chance to buy themselves a pack of tortillas — maybe even two. It's a fair trade."
Mas…Mexican-American Chamber of Commerce: 'Mexicans work better'