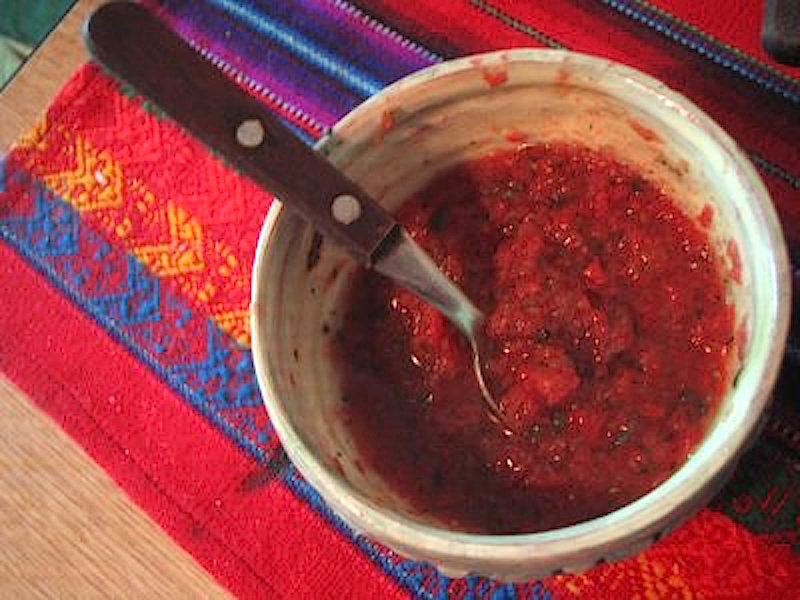 I'm Elena Maria Celina Carrillo Martinez de los Angeles Delgadillo Trujillo…Lopez. But you can call me Lencha.
Today my son is in his room reading his Naruto muñequito books, so I can chare with you my special recipe for Valentime's Day.
M'ijo don't like it when I talk about sexy things because me and his daddy are divorce because his daddy like to stick his weene ebrywhere.
M'ijo usually checks my espelling but oh gwell. Since I have a little gwhile, I give you the recipe for Aphrodisiac Salsa.
Mas…Tia Lencha's Cocina: Hot and Sexy Aphrodisiac Valentine's Day Salsa